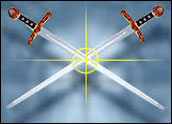 A storm building around a 15-minute online Dutch film critical of the Quran is emblematic not only of the growing ability of cyber forces to banish divergent views — but also, more specifically, the utter unwillingness of domain name registrars to stand firm against those viral tides of protest.
One of them,Network Solutions, has temporarily suspended a site on which Dutch lawmaker Geert Wilders had planned to air his film.
There is little doubt that Wilders, who is said to hold extreme right-wing views, created a film that will offend the sensibilities of many Muslims. The creation is called "Fitna," described as a Quranic term meaning "strife."
Network Solutions closedWilders' site pending review of the situation. The company "is investigating whether the site's content is in violation of the Network SolutionsAcceptable Use Policy,"states a notice posted there. "Network Solutions has received a number of complaints regarding this site that are under investigation."
The E-Commerce Times' calls to Network Solutions were not returned.
Tabula Rasa
A quick look at Network Solution's Acceptable Use Policy reveals a broadly written, amorphous set of criteria that can conceivably be applied to many different scenarios.
That is likely by design, said Edward J. Naughton, a partner with Brown Rudnick Berlack Israels.
While publishers have some protection under the Communication Decency Act, domain name registers do not, Naughton told the E-Commerce Times.
More to the point, he added, domain name registrars do not have the same business interests as publishers.
"A newspaper that is afraid to carry a controversial article is not going to stay in business long. A domain registrar, though, gets about (US)$40 a year from a Web site. So the … risk of offending a lot of people with the content on any one Web site is much greater for them."
Besides the financial risk, which of course, includes the threat of litigation, there is also a growing sense of physical danger, Naughton noted. Filmmaker Theo van Gogh, a descendant of the famed painter, was murdered in 2004, possibly in retaliation for his critical look at Islam's treatment of women.
More recently, there was a huge backlash against Dutch publishers that ran cartoons critical of the Prophet Mohammad.
Targeted Strategy?
Protesters have learned to target domain name registrars instead of the actual publishers of offending content, because those usually anonymous Internet players will fold like a tent in the face of an impending storm.
"It is an interesting new strategy that is being used more and more," Naughton said.
Last month, to cite one example,Dynadot, the registrar ofWikileaks.org, took down the Web site in response to a judge's order — even though its legal responsibility to do so was unclear.
The judge had issued the order in response to a request by a bank whose papers had found their way onto the Web site. Later, the judged reversed his initial decision, and the site was put back in operation.
To some people who regularly do business with domain name registrars, the only thing surprising about Dynadot's response was how long it held out against the bank's legal onslaught.
Hosting censorship can occur for just about any mundane reason — never mind banking business practices and differences in religious opinions.
"All it takes is the threat of a lawsuit or even just a 'legal' looking document sent to the domain registrar," said John Kitover, president ofBannerBlindness.com, a Web developer and banner adviser that also owns several domain names.
"The hosting provider will cancel or suspend the site — it just doesn't want to deal with it," he told the E-Commerce Times.
Kitover said he receives complaints against his sites regularly — and just as regularly has to battle his domain server to stay open. "It's a regular event for us now."