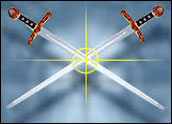 Google has been ratcheting up its campaign to compel Microsoft to further open its Vista operating system to third-party search engines.
Its latest tactic entailed petitioning the judge overseeing Microsoft's antitrust agreement with federal and state governments to extend it past November, when most of the terms are set to expire.
U.S. District Judge Colleen Kollar-Kotelly declined to consider the petition, saying that she would rely on information from government lawyers and state attorneys general on whether to proceed against Microsoft. "Google is not a party in this suit," she reportedly said at the hearing.
Google presented its request in a routine quarterly hearing on the 2002 consent decree.
Long, Winding Road
The saga began earlier this month when Google filed a confidential antitrust complaint against Microsoft with the U.S. Department of Justice, alleging that Vista made it difficult for users to set a third-party search engine as their desktop search default.
The Justice Department apparently did not consider Google's complaint to have merit. In a memo that was subsequently leaked to The New York Times, Assistant Attorney General Thomas O. Barnett urges state attorneys general not to pursue the complaint.
The disclosure was embarrassing for the Justice Department — already under siege on various fronts for questionable practices — as it appeared to give credence to the perception that the Bush Administration favors Microsoft in its antitrust battles.
Tweaking Vista
After the memo was leaked, Microsoft announced it would make changes to Vista to accommodate Google and other third-party search engines. Microsoft has denied from the beginning that Vista discourages users from setting other search engines as the default. However, the new changes would make that process easier, the company said.
Tweaks that Microsoft promised to make include allowing the user-selected desktop search default to appear not only on the Start menu, but also whenever Windows launches a new top-level window to provide search results.
Also, vendors will be able to register their desktop search programs for this default, just as ISVs (independent software vendors) are able to register third-party Web browsers and media players as default options in Windows.
Does It End Here?
Google's failure in court this week may signal the end of its efforts.
"It is done — over," said Glenn Manishin, an antitrust attorney with Kelley Drye Collier Shannon.
"I don't imagine that there will be any next steps under the consent decree. Microsoft changed Vista, and I believe that will be the end of it, unless Google decides to file its own antitrust lawsuit," he told the E-Commerce Times.
"The only way for the dispute to now proceed is for either the DoJ or the states to pursue the claim," offered Ruth Dowling, partner and cochair of the antitrust practice group at Edwards Angell Palmer & Dodge. They're not likely to step up, in her opinion.
"The Department of Justice has made clear that it believes the issue has been resolved by Microsoft's proposed technical solutions," Dowling pointed out.
It is unlikely any states will diverge from Justice's position, she continued. "Microsoft's agreement to make certain changes to facilitate the use of third-party search engines on Vista, coupled with the Department of Justice's clearly articulated view that there are no legs to Google's claims, makes it unlikely that the States will pursue an action against Microsoft.
"While the states are independent and typically make their own judgments on these issues — and they have in the past made different judgments than the Department of Justice with respect to Microsoft — Microsoft has essentially already met them halfway by agreeing voluntarily to make technical changes that the Department of Justice has said are both satisfactory and relatively straightforward," explained Dowling.
Google Won't Give Up
Though it is doubtful that the Justice Department will suddenly champion the issue, it is also unlikely that Google will simply go away, argued Jeffrey Johnson, a partner at Pryor Cashman.
"Google will continue to be a thorn in Microsoft's side by redoubling its efforts to enlist European regulators in its cause," he told the E-Commerce Times, "and turning to state regulators in the U.S. to go where the Department of Justice would not."
Google will be able to find at least one ambitious state attorney general who decides that this is an opportunity to build a reputation, Johnson suggested.
However, guessing if — or which — states will act can be difficult, noted Carole Enid Handler, vice chair at Foley and Lardner and adjunct professor at Rutgers University Law School. California, New York, Florida and Minnesota might be possibilities because they are activists, she told the E-Commerce Times. "Also, they and others may think Department of Justice is too business-friendly."
Playing Favorites?
Indeed, the perception that the Justice Department is biased toward Redmond may come to Google's aid in its push against the software titan. That perception is valid, Johnson said, and it will not help Microsoft outside the U.S. borders — particularly not in Europe.
"In my view, European regulators have often picked up the cudgel when the Department of Justice puts it down," he remarked. "This is because Europe has long been — and likes to be perceived as — a body that is more willing than the U.S. to use government power to protect the markets from anticompetitive behavior, and less willing to trust 'market forces' to do that job."
How Is Google Seen?
The possible equalizer here is that Google is no longer perceived as a champion of the little guy. "Rather, Google is now perceived as more of an equal to Microsoft," Johnson concluded, "and a potential bully in its own right."
Besides, argued Dowling, there is little merit to the innuendo that the Department of Justice is somehow tainted or unfairly favors Microsoft.
"Particularly in this case, where the complaining party is an aggressive competitor to Microsoft, it is more likely that the states will look at Google with some suspicion as to motive rather than questioning the Department of Justice's motives," she said.
"The state antitrust regulators are most concerned by complaints that come from consumers," Dowling concluded, "and are generally cautious in pursuing complaints by competitors."