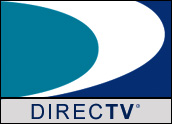 A months-long disagreement over the fees DirecTV should pay to Viacom for some of its most popular programming has turned into steely-eyed brinkmanship between the two companies — and DirecTV's customers caught in the middle.
Viacom proposed increasing the fees DirecTV pays for programming offered on Nickelodeon, MTV, and Comedy Central by 30 percent. DirecTV refused — at which point Viacom promptly pulled the plug.
The result is that DirecTV customers have been cut off from TV favorites such as "The Colbert Report" and "SpongeBob Square Pants."
This is just the opening move in what is expected to be a multi-phase, high-stakes PR game, however — for not only these two companies, but also for their respective industries.
A Colorful Site
DirecTV has gone all-out in explaining what is happening, with a pointed site, directvpromise.com, which greets the viewer with the headline "Viacom Wants You to Pay Over 30% More"
CEO Mike White explains the standoff in a video clip, calling Viacom's decision to have its programming go dark a "temporary and regretful tactic."
He positions DirecTV as standing up for its customers, citing its advocacy of allowing customers to pay for stations a la carte and not pay for programming they don't want.
"Viacom, though, continues to insist on an all-or-nothing approach," White said.
The site also directs customers to URLs where some of Viacom's shows can be downloaded or streamed. In response, Viacom reportedly took those episodes down.
Viacom did not respond to our request to comment for this story.
'Still Negotiating'
The two companies are still negotiating, DirecTV spokesperson Robert Mercer told the E-Commerce Times.
"DirecTV has been meeting with Viacom executives, and we continue to talk and make progress to a resolution," he said.
However, no deal had been reached as of Thursday morning, he added.
While DirecTV may have had some fun tweaking Viacom with its guide to the programmer's content on the Internet, it is DirecTV that is likely feeling the most pressure from its customers.
"We are working with customers on an individual, case-by-case basis when they call in, making sure they leave satisfied," Mercer said.
Taking a Stand
This clash has been a long time brewing in the industry, independent telecom analyst Jeff Kagan told the E-Commerce Times.
For years, cable companies would pass on rate hikes to consumers with little thought because consumers did not have viable alternatives, he said.
"Now they do, and they are abandoning cable companies in droves. Cable companies have come to the realization that they can't keep on raising fees. Right now the average cable bill is twice as much as what is was 10 years ago, and people are fed up."
TV programming providers such as Viacom are not directly answerable to consumers, Kagan noted. "Their customers are the cable providers. They don't have to deal with viewer discontent over rising prices."
A PR Battle
Cable companies have started to educate consumers about their point of view, however, as DirecTV is doing with its website.
"Time Warner has run a series of ads explaining why prices are rising — because ESPN wants more money. They are finally reaching out to the consumer to explain the breakdown in costs," Kagan said.
"They are late to the game," he pointed out. "Many people still blame cable companies for the prices increases — but at least they are trying."