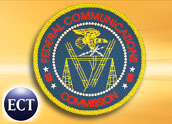 The Federal Communications Commission has decided to put off a vote on a controversial wireless spectrum auction that had been scheduled for June 12.
The proposal — which triggered a furious industry response when it was floated last year — is to auction a 25MHz portion of spectrum in the 2155Mhz band, with a catch.
The winning bidder would be required to devote some of that spectrum swath to developing a nationwide broadband wireless Internet network. Furthermore, the bidder would have to provide filters to prevent minors from accessing adult content.
Objections at Every Turn
The proposal has been criticized by almost every wireless player and advocate for the industry — most recently the wireless industry group CTIA, which protested it on numerous grounds in a filing with the FCC.
Chief among its faults, according to CTIA, is that "the proposal upends two decades of spectrum policy in favor of a specially tailored auction designed to advance the particular business model of a single company."
That "single company" would be Silicon Valley start-up M2Z, which is backed by venture capital giants Kleiner Perkins, Redpoint Ventures and Charles River Ventures.
Indeed, objections to the plan have been couched in both technical, economic and, in some quarters, political concerns. K2Z is said to be well-connected with some Democratic lawmakers.
The technical complaints have been the loudest, as well the most defensible — at least on the surface. Essentially, competitors fear interference from nearby bands of spectrum, they say — but that argument may be bogus.
Every time there is an auction, this flag is waved, Derek Kerton, principal with the Kerton Group, told the E-Commerce Times.
"It is easy enough for the FCC to put restrictions in place so that this doesn't happen," he remarked.
"About 75 percent of the time the technical issues cited are just a smoke screen," Terry Mahn, head of the regulatory and government affairs group at Fish & Richardson, told the E-Commerce Times. "There are some very smart engineers out there that can solve just about anything."
Faulty Business Plan
There are also economic arguments against the plan FCC Chairman Kevin Martin is championing. The underlying business model would let the winning bidder use the spectrum for commercial purposes, as long as free wireless broadband would be rolled out to 95 percent of the U.S. population within 10 years, with filters to censor adult content in place. Advertising could be used to cover costs.
In its filing with the FCC, CTIA wrote that the free broadband model has a track record of failure.
However, common sense suggests that it is the incumbent carriers' own business plans for which they fear.
From their perspective, it's understandable, Mahn said. "They have spent billions on wireless networks and spectrum auctions, and to suddenly have a whole chunk of it made available for free is troublesome, to say the least."
It appears that the carriers have been successful enough with their lobbying and pressure tactics to get the FCC to back off — at least temporarily, Mahn suggested.
Just a Delay
Still, the FCC's reason for delaying the auction could be more prosaic than that.
"I would guess that the delay, in all likelihood, is to get a consensus among the Commissioners about what the service rules would look like," Michael Hazzard, attorney with Womble Carlyle Sandridge & Rice, told the E-Commerce Times. "There is still a lot of work to be done before anything can be voted on."
The FCC is confronted with "constant political pressure — and sometimes it yields to it," but this particular administration has resisted it more often than not, Kerton said.
"I am not necessarily a fan of the FCC, but Martin does seem to be able to stick to his ideological guns," he added, citing his successful fight to reserve a swath of spectrum for first responders as an example.