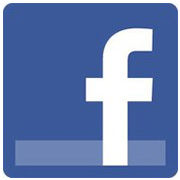 Facebook kicked off its IPO roadshow in New York City on Monday, with CEO Mark Zuckerberg sporting his trademark hoodie sweatshirt and sneakers. A 30-minute video was part of the presentation, along with a Q&A session in which Zuckerberg and other executives took questions.
The format apparently did not suit some attendees, so Facebook made some tweaks. When the show reached Boston on Tuesday, the video was gone. So was Zuckerberg, for that matter, with no reason given for his absence.
Facebook spent more time with the audience, with seasoned executives CFO David Ebersman and COO Sheryl Sandberg reportedly fielding many of the analyst queries.
Despite these hitches, the roadshow is proceeding smoothly, based on secondhand accounts — media representatives are not invited to sit with the audience of prospective investors.
"Facebook clearly has a specific communication strategy in place that they are executing fairly well," Dave Martin, SVP of media at Ignited, told the E-Commerce Times.
What It's Doing Right
"There seems to be minimal confusion around what Facebook wants investors to believe, regardless of the bad press around their video or Mark's absence at key meetings," Martin said.
Facebook is doing a good job presenting its case for big growth in the coming years by calling out both its current penetration and its growth rates in international markets, he noted.
"It has also done a very good job articulating the benefits they bring to small businesses — a virtually untapped, nascent market that could yield big revenue for them, if they can scale it over time," Martin pointed out.
Could Use More Tweaking
The investor video could use some work, though, said Martin. "While the messages were very clear, the way they were presented — sometimes scripted, other times off the cuff — was inconsistent and sometimes made the messages seem a little bit disconnected."
Of course, some investors may shy away from the Facebook IPO for more profound reasons.
Investors such as Warren Buffet have raised concerns, Martin pointed out. Facebook's growth has plateaued in its two most profitable markets — the U.S. and the UK. Also, Facebook's core value proposition to its users — a relatively ad-free, uninterrupted social experience — will have to deteriorate in order for it to appreciably grow its ad revenue. Finally, Facebook continues to push boundaries of personal privacy, which could lead to a backlash at some point from the public or from investors who want to stay on the right side of the issue.
Corporate governance and the control vested in Zuckerberg and a speculative business model are also areas of concern, N. Venkat Venkatraman, a management professor at Boston University, told the E-Commerce Times.
"Will the institutional investors go for the investment knowing that they may not have much influence but could capitalize on the frenzy?" he wondered. An additional concern is that the Facebook model is more speculative than, say, the IPOs of Visa or UPS — traditional businesses with traditional business models.
The Pricing Issue
"The investors may be wondering if the company is already priced so high that there may not be upside potential in the short term," Venkatraman said. Facebook has set its IPO share price at US$28 to $35.
On the other hand, Facebook may be setting its pricing just right.
"There is enough excitement about Facebook's stock," noted Alexander Laskin, an assistant professor of public relations in the School of Communications at Quinnipiac University.
"Plus, constant media attention and positive sell-side reports help the excitement as well," he told the E-Commerce Times. "Facebook could place the stock close to the higher end of the proposed price range."
Too Little Information
Though there has been some grumbling over a lack of substantive detail, it would not be fair to expect otherwise, said John Barrett, managing director of Cook Associates Executive Search.
"At this point, it's unlikely they really know how the future revenue strategy will play out, so trying to offer more details right now just might raise more concerns," he told the E-Commerce Times.
Perhaps for that reason, many investors seem to be comfortable with the lack of substance coming from the road show, Barrett said. "This positive momentum could quite likely bode well for the prospects of a successful IPO."