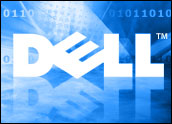 Michael Dell's US$24.9 billion deal to take the company he founded private has closed, Dell announced Tuesday.
It's the final public chapter in the CEO's drawn-out battle to buy the company and rebuild it away from the scrutiny of investors.
Some of Dell's board and major stockholders including investor Carl Icahn had argued against the deal, claiming that Dell shareholders would get the short end of the stick, and that Dell would not be able to help the company grow any better as a private entity.
Dell fought back, arguing that the rebuilding process would be smoother without the quarterly pressures to please investors.
Voters finally approved the buyout at a shareholder meeting in September.
Under the deal, investors will receive $13.75 for each share of Dell common stock in addition to a $0.13 dividend, totaling $13.88 in cash per share. The company was delisted from Nasdaq at the close of business on Tuesday.
Next Steps
Dell said the company was embarking on an "exciting new chapter" Tuesday, noting that the 110,000 employees worldwide will now focus on the company's long-term goals.
Those goals include helping the company move beyond the traditional PC market that has taken a hit as more consumers turn toward smartphones and tablets. Dell will likely shift toward consumer electronics that appeal to broader and emerging markets, as well as build out its enterprise solutions, software and services business.
That's a solid strategy to compete in the current marketplace, but it's going to be difficult for Dell to get back in the game from its current position, said Richard Kugele, an analyst at Needham & Company.
"Michael has his hands full to be sure," he told the E-Commerce Times. "There will be four categories of computing power in the world — corporate PCs, consumer tablets, consumer smartphones and home desktops and servers that are powerful enough to be the hub for everything else and have massive storage. Dell today addresses half of these markets. He claims he wants to make largely an enterprise company, but he needs the cash generation of the rest of the business to fund it."
Thinking Big
In order for Dell to take advantage of going private, he needs to create a new culture at the company that encourages employees to think big and think outside the box, said Rob Enderle, principal of the Enderle Group.
"Dell has to start acting and thinking like a pre-public company," he told the E-Commerce Times. "That means being willing to make big gambles and take risks. It is hard to unlearn the rules that you have to follow as a public company — yet that is exactly what Dell will need to do."
Otherwise, Dell might not be able to adapt to changing industry demands, and it will make the same mistakes that put it in the position it is today, said Enderle.
"Dell is effectively a new firm, and the only people that should be operating consistently are folks that are customer-facing," he noted. "Everyone else needs to realize they are now working in a new company — and that doing things the way they have always done them is not the path to a better future."