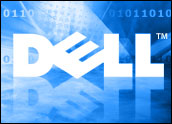 Dell on Wednesday introduced its new "Plant a Tree for Me" program, in which customers can donate a small portion of the purchase price of a Dell product to funds that plant trees around the world.
The program, which complements Dell's recycling service it has been offering customers since 2004, is a reflection of the company's overall commitment to the environment, according to comments made by Chairman Michael Dell at the International CES (Consumer Electronics Show).
"It's the right thing to do for our customers. It's the right thing to do for our earth," he said. The computer industry, he warned listeners, should follow suit for those reasons.
Each of the big three providers — IBM, Hewlett-Packard and Dell — have extensive recycling programs in place. Now, there are signs that smaller PC and electronic firms are also adopting green policies for several reasons, including brand positioning and an actual interest in sustaining the environment.
Speeding Adoption
Dell's comments are likely to speed adoption, said Nicholas Eisenberger, managing principal of GreenOrder, a company that advises Fortune 500 firms on how to go green and make a profit.
"This is significant in that it is one of the first times that the CEO of a technology company has chosen to include environmental issues in a major commercial announcement at the Consumer Electronics Show," he told the E-Commerce Times.
"It is yet another sign that environmental issues are of increasing importance to mainstream customers across a broad spectrum of markets," Eisenberger added.
"The recent trend towards green initiatives by large organizations is extremely positive," said Hayden Hamilton, founder of GreenPrint Technologies, which produces a software application that helps users avoid unnecessary printing such as blank pages with nothing but page numbers at the bottom.
Now, he told the E-Commerce Times, "All we need is an innovative marketplace to develop around these goals."
Recycling as a Revenue Center
That marketplace is starting to form as more companies realize the revenue opportunities that green technology and recycling policies can deliver to their bottom line.
"From our perspective, 'Plant a Tree for Me' is a nice promotional campaign but the real developments that [are] happening in this area are the profitable recycling programs that companies such as Dell, HP and IBM have set up," John Davies, a research analyst with AMR Research, told the E-Commerce Times. These programs range from refurbishing old computers to sell on eBay to extracting metals from old machines to be resold.
"IBM has been green for a very long time," Daniel Ransdell, general manager of IBM Global Asset Recovery Services, told the E-Commerce Times.
Big Blue's IT equipment-recycling program was launched in the mid-80s, initially to deal with the asset disposition of IBM equipment. The IBM Global Asset Recovery Services (GARS) organization within the IBM Global Financing division handles these returns, and is the asset recovery and reverse logistics provider for the IBM Corporation, selling more than US$1.5 billion in pre-owned equipment annually.
Today, the program has grown to include take-backs from any manufacturer's equipment, including medical equipment that, if improperly disposed, may have a negative effect on the environment, Ransdell said.
"IBM is committed to raising awareness with large and small enterprises around the importance of establishing an end-of-lifecycle management strategy for their obsolete equipment," he said, citing not only environmental hazards but also data security concerns as drivers.
Green Technologies
Less attention, it can be argued, has been paid to environmentally friendly computing technologies, which could conceivably have a larger impact than the recycling programs of HP, IBM and Dell combined.
"It is positive that Dell wants to make a gesture to address global climate change by planting trees, but frankly, would be more impressive if they were announcing a major new technology breakthrough that significantly reduced the energy that computers consume," Eisenberger said.
However, this is beginning to change as well, driven by a profit motive of another sort: growing consumer and corporate demand.
Davies, for instance, reports that companies are placing a higher emphasis on energy consumption as they procure such products as servers and computers.
"I think this will become a part of the evaluation for every RFP going forward. In states like California, there just isn't enough energy to power our needs. Firms will have to find energy savings somewhere," he stated.
Hungry for Power
PC manufacturers know that CRTs (cathode ray tubes) — and even today's dominant LCD displays — are power hungry and environmental nuisances, said Janice Mahon, vice president of technology commercialization for Universal Display.
Technology more power efficient than LCDs is in development for PC and laptop display applications, so future displays manufactured with OLED (organic light-emitting diode) technology could use significantly less power, she reported, noting that OLEDs with Universal Display's phosphorescent OLED technology have a 4:1 power advantage over current LCD technology.
"PC manufacturers have the potential to further their green initiatives in the not so distant future by integrating organic light emitting diode technology in their PC displays," she told the E-Commerce Times.
OLEDs are beautiful too, Mahon added. "Notice the tremendous response that Sony has gotten at CES with its OLED TV prototypes on display."
End of the Line
Manufacturers also need to spend more time thinking about the design of their products — and how they will ultimately be broken down for disposal or recycling, Urvashi Rangan, senior scientist at Consumer Reports, told the E-Commerce Times.
She noted that the tips in the Electronics Reuse and Recycling Center section of Consumer Reports' GreenerChoices.org sites help consumers figure out the best way to dispose of unwanted devices."A lot of the devices on the market today are fused together and cannot be taken apart to recycle or dispose," Rangan stated.