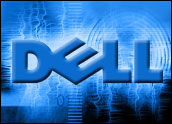 Dell reported a decline in earnings of 47 percent during its most recent quarter, causing it to miss already low expectations as the overall PC market continues to decline.
The PC maker reported US$475 million, or 27 cents per share, in net income, compared with the $893 million, or 49 cents per share, during the same time past year. Analysts expected earnings closer to 40 cents per share from the third quarter.
Dell's revenue fell 11 percent to $13.72 billion in the quarter, mostly due to declining PC sales. Desktop and laptop sales fell 8 percent and 26 percent, respectively, compared with the same quarter last year.
Other company services, including storage, services and software also saw a dip in sales, although the server and networking division rose 11 percent over last year.
Investors were not encouraged by the news. Dell stock fell by as much as 71 cents going into Friday afternoon, dipping to $8.82 after closing at $9.56 on Thursday. It is down about 35 percent overall this year.
Still, the company remained somewhat positive in its outlook, predicting that revenue would rise between 2 percent and 5 percent going forward. Dell did not respond to our request for further details.
Out With the Old
The sliding PC revenues are not unique to Dell — the overall industry has fallen on tough times as consumers are reluctant to spend in a sluggish economy. Many shoppers also are turning to more affordable mobile devices such as tablets and smartphones to handle their computing needs, rather than upgrading a laptop or buying a second computer.
"Tablet cannibalization, weak macro, disappointing Ultrabooks, and inventory burn into Windows 8 now make 2012 look on pace for the PC's biggest decline in 20 years," Rob Cihra, analyst at Evercore Partners, told the E-Commerce Times. "PC weakness is likely news to no investors at this stage, but looks brutal nonetheless."
A company such as Apple hasn't been hurt by the mobile trend, thanks to a broad and profitable lineup of mobile devices that supplement its computer offerings A company like Dell, however, that doesn't have such compelling mobile offerings, has been seriously hurt as PC sales continue to decline.
New Model
In response, Dell is in the midst of a transition from PC maker to enterprise IT provider. The company hopes to rely more on sales of services such as storage and software to balance revenue.
Dell is keeping that transition alive after its disappointing earnings report and dip on the stock market. It announced Friday it acquired Gale Technologies, a company specializing in automation software used to better manage cloud computing — a service Dell hopes to highlight as an enterprise IT provider.
The diversification that is at the heart of Dell's makeover is the right strategy, said Brian Marshall, analyst at ISI Group, but the transition period is going to be a long one. The company currently relies on PC sales for about half of its overall revenue, and its other business initiatives haven't yet been able to carry the company, he noted.
"Dell's numbers need to bottom before the stock bottoms, and that won't happen anytime soon," he told the E-Commerce Times. "Management is making the right IT strategy, but macro is tough."