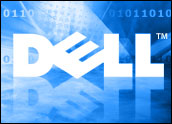 Dell, the No. 2 PC maker in the U.S., has fired two top executives as part of a major restructuring designed to help close the gap with its largest competitor, HP.
Chief Marketing Officer Mark Jarvis has stepped down; President of Global Operations Mike Cannon will retire, effective Jan. 31. Cannon will be replaced by Jeff Clarke, currently head of Dell's business client product group.
The company will be restructured into four global business groups: large enterprise, the public sector, small and medium-sized businesses, and the consumer business. The consumer business group, led by Ron Garriques, is already organized globally.
Dell emphasized that the company's restructuring is not a response to the year-long U.S. recession.
"Discussions about the reorganization have been going on since well before the recent economic challenges that all industries are facing," David Frink, a Dell spokesperson, told the E-Commerce Times.
The company did not announce any layoffs in conjunction with the restructuring. However, Frink said Dell will continue to "look for the best way to achieve the most efficient cost structure we can, so we can achieve profitability over time."
Dell's stock was up 2.06 percent to US$10.45 per share in mid-day trading. However, the company's stock is trading well below its 52-week high of $26.04 per share.
Reorg Was Needed
Dell's reorganization was a much-needed step in its fight to close the distance with HP, Rob Enderle, principal analyst at the Enderle Group, told the E-Commerce Times.
"It's good to refresh the executive ranks, particularly when the company isn't performing to the expectations of the CEO," Enderle said. "Clearly, Michael Dell is unsatisfied with the way his company has performed."
Dell's recent problems, he noted, are twofold: The company remains largely dependent on the weak U.S. corporate market, and it has failed to tap into overseas markets the way rival HP has.
"Michael Dell has been trying to adjust Dell to this reality of having a much more diverse channel in terms of retail and geography," he said. "It takes a while to do that."
Battle for No. 1
Despite its struggles and sagging stock price, Dell is not in danger of failing, said Enderle.
"This is a battle for No. 1," he said. "Dell is a much more nimble company than HP, and it uses some of the most advanced management systems in the market. From a structural standpoint, Dell should be able to move much more quickly than HP, and this clearly has frustrated Michael Dell."
China, Europe and parts of the Americas will most likely be Dell's target markets in its efforts to expand its global reach, Enderle said.
Reorg Already Underway
The process of reorganizing Dell's workforce, functions and practices into the global business units has already begun, noted Dell's Frink. The company plans to align its external and internal financial reporting with a new structure during the first half of fiscal year 2010, which begins in February.
"We believe that the four business groups we've called out are going to enable us to capitalize on our existing competitive advantages," Frink said, "and will strengthen our execution with our customers in those four segments. This reorganization comes after a period of about two years, during which we've improved our competitiveness, re-energized our supply chain, broadened our product portfolio, and reached more people than ever before."