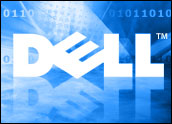 Computer and server maker Dell surprised Wall Street with better-than-expected profits Thursday.
The company reported US$727 million in earnings in the third quarter, down 5 percent from the $766 million it reported during the same period in 2007. Third-quarter revenue came in at $15.16 billion, a 3 percent decrease from the same period last year.
Despite the decrease in year-over-year revenue, Dell was able to increase profits through a series of cost-cutting measures instituted more than a year ago.
Dell's stock closed down 5.2 percent to $9.30 per share on the Nasdaq National Market, one day after the company's earnings announcement.
Slashing Costs
"Over the last several quarters, we've been focused on reducing costs in all aspects of our business," Jess Blackburn, a Dell spokesperson, told the E-Commerce Times. "We are continuing to take unnecessary costs out of our operations and products."
The company has reduced spending on discretionary expenses such as travel, Blackburn said.
Dell, which competes with the likes of HP, IBM and Toshiba, has also reduced headcount by 11,600 employees over the last year, net of acquisitions, leaving it with 80,800 employees worldwide.
In addition, the company has taken steps to make the product design and manufacturing processes less expensive.
"We've been cost-optimizing our product platform," Blackburn said. "We're ensuring in our product development that we're leveraging similar components and design elements across multiple platforms, where appropriate. That allows us to lower the cost of the design and manufacture of our products — and we will continue to do this."
Earlier this year, Dell announced its intention to cut $3 billion out of its annual cost of operations by 2011.
Is Dell Misunderstood?
Dell has seen recent success in selling higher end products such as servers, software and storage devices.
"Those make up more than one-third of our revenue," Blackburn said. "The perception is we're primarily a desktop and laptop company, but in point of fact, one-third of our revenue comes from those higher margin areas."
Another perception is that Dell is too reliant on U.S. sales when, in fact, about half of the company's revenue comes from outside of the U.S. "That percentage has been growing for the last several quarters," noted Blackburn.
Another change is the way Dell interacts with customers.
"A year ago, we began a concerted push to open the retail store channel as an option for our buyers," Blackburn said. "We continue to be a direct company and sell a lot of Dell systems through Dell.com or telephone sales, but we now have products selling in 20,000 retail outlets worldwide — that's a pretty rapid ramp."
Slowdown in 2009
Dell didn't give any financial guidance in its Thursday earnings report for 2009.
However, Blackburn alluded to the fact that spending on consumer electronics and corporate IT started to slow down earlier this year.
"We believe that global IT end-user demand will continue to be challenging. As early as Q1 this year, we said we were seeing a softening of IT spending in the U.S.," he said, "and over the last couple of quarters, we've seen that expand to Western Europe and Asia."