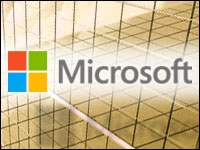 Microsoft reportedly is in talks to invest in Dell as the struggling PC maker explores its options outside the public market.
The software giant has been meeting with representatives from Dell and Silver Lake Partners to discuss a deal that would involve an investment of up to US$3 billion, according to multiple reports. Tha could give Microsoft as much as a 13 percent stake in Dell.
Michael Dell, the company's founder and CEO, holds about 16 percent of the company's shares.
This is not the first talk of a buyout. The company has not confirmed any recent discussions, but Michael Dell said as early as 2010 that he was considering taking the company private.
The PC maker has struggled to keep up in a crowded marketplace full of consumers who are increasingly turning to mobile devices rather than PCs for their computing needs.
Investor Excitement
Dell has attempted to counter its losses by adding corporate hardware products to its lineup, but those initiatives haven't revived the company. Dell's stock lost about a third of its value during 2012. When reports surfaced earlier this month that Dell was in talks about a private buyout, however, its shares rose by as much as 13 percent to their highest point since last summer.
That investor excitement continued after the news broke about Microsoft on Tuesday. Shares rose about 2 percent to close at $13.12 and continued to trade above $13 on Wednesday. The stock closed at $13 even on Thursday.
That positive response is due in large part to Microsoft's potential involvement in a deal, since many investors probably still question whether a private equity firm could raise the capital for a buyout on its own, said Morningstar analyst Carr Lanphier.
"Microsoft's involvement would lend credibility to the investor group, increasing the chances that a buyout will occur," he told the E-Commerce Times. "The possible investment by Microsoft would provide additional liquidity and demonstrate a commitment by Microsoft to Dell's viability."
Smart Move?
Dell is smart to explore its options for a potential buyout, considering the company's ability to grow within the PC market doesn't look good for 2013, said Vijay Rakesh, an analyst at Sterne Agee.
"The PC market will continue to face headwinds in 2013," he told the E-Commerce Times.
Perhaps a Dell investment could mitigate some of that turbulence. Microsoft rose to tech dominance with its software, but it recently launched the Surface tablet to compete against the iPad and other tablets. With a more established hardware partner, it might be able to better penetrate the space, noted Lanphier.
"Microsoft may have an interest in leveraging Dell's global manufacturing and retail presence in order to build upon its recent foray into hardware manufacturing with the Surface tablet," he pointed out.
By doing that, however, Microsoft would be placing itself exactly where it shouldn't — in the past, said Trip Chowdhry, senior analyst for Global Equities Research.
"Microsoft is trying to hold on to yesterday's world," he told the E-Commerce Times. "Instead of putting $1 billion to $3 billion into Dell, it should hire the smartest designers and create a state-of-the-art manufacturing unit right in Washington and out-innovate everybody else at the chip level, the hardware level and the design level. That would be about the same in dollar amount for an investment, but their stock would double."
While Dell might not have the kind of cash to make a similar investment, it should be wary of any deal that would allow another company to have too much control over its long-term growth plans, Chowdhry cautioned.
"Dell has to ask itself what problem it is trying to solve," he said. "It needs to figure out if its problem is operational or if it really is a fundamental shift in the industry. The industry is moving faster than Dell even understands, and it needs to decide if Microsoft is really the company that can help it keep up."