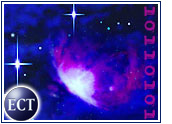 Consumers are still having a hard time getting companies to service their needs via e-mail, and the experience is souring them on buying again from the same companies. Those were some of the results of a Jupiter Research survey designed to gauge how well companies respond to customer inquiries in the electronic channel.
Although 88 percent of consumers surveyed said they expect a response to e-mail inquiries within 24 hours, just 54 percent of companies sampled met those expectations — the same percentage as two years ago. Eighteen percent of companies responded to inquiries within two days, and a whopping 29 percent took three or more days to respond or did not respond to customer inquiries at all.
"At this late stage in the game of online customer service, it's pretty remarkable that almost a third of companies ignore customer service requests that come via e-mail," David Daniels, a senior research analyst at Jupiter, told the E-Commerce Times.
Undedicated Resources
E-mail customer service is poor because of a number of factors, Daniels said. Just 43 percent of companies surveyed by Jupiter have deployed automated e-mail, for example. And among companies that have deployed such technology, most are misusing it. "Most companies don't dedicate reps to the online channel; they cycle reps in and out throughout the day," Daniels said. "There's a lack of dedicated resources and priority."
The other problem with how companies manage e-mail customer service is that they do not follow the call center model of first in, first out, Daniels said. Reps can choose which e-mails to respond to and do not have to resolve a customer's problem before moving on to the next inquiry.
Souring Customers
The problem will only worsen if companies do not improve their electronic response time. The number of customer service e-mail inquiries will rise from 1 billion in 2001 to 3.3 billion in 2008, according to the report. But there is also a bottom-line impact when online customer service fails: lost revenue and higher customer service costs.
The lost revenue comes from future lost sales. According to the survey, 91 percentof high-income online buyers said they were less likely to buy again from a company online if they had a poor service experience. And 59 percent said they would be less likely to buy again from the company offline.
Inadequate service in the online channel only accelerates the rate at which customers turn to their telephones, Daniels said. More than half — 58 percent — of consumers place a follow-up phone call when their e-mail inquiry goes unanswered, resulting in higher costs for manning call centers.
Therefore, companies without efficient management of their customer service e-mails are better off sending site visitors directly to their phone support center, he added.
CRM Benefits
The failure of companies to deploy and efficiently use online customer response technology is good news for providers of CRM solutions, Daniels said. "It really demands that companies spend more on CRM technology, primarily for desktop applications for call center reps."
According to a separate Jupiter report released Thursday, spending on online CRM continues to rise and will grow from $2.3 billion in 2003 to $4.7 billion in 2008. Total CRM spending will reach $18.9 billion in that time period.
Financial services companies will continue to be the largest spenders on CRM, as their outlays will increase from $3.4 billion in 2003 to $5.9 billion in 2008. That figure represents 31 percent of projected overall spending on CRM for that time period.
Not coincidentally, financial services companies do not have a good record when it comes to customer e-mail response time. In Jupiter's survey, just29 percent of finance companies responded to e-mail within six hours. By comparison, 52 percent of online travel companies responded within six hours. Other industries that performed well with inbound e-mail management include retail and music.