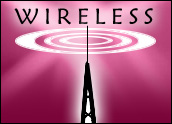 The number of wireless subscriber connections in the U.S. is more than its actual population. In addition, Americans have doubled the amount of data traffic on wireless networks. So says trade group CTIA in its semiannual survey of the state of the industry.
The number of wireless connections rose by 9 percent for the first half of 2011, reaching 327.6 million, it found.
As of Oct.13, the population of the U.S. was 312,413,937, according to the U.S. Census Bureau, give or take, considering there is a birth in the U.S. every second.
Wireless network data traffic rose 111 percent, to reach 341.2 billion megabytes, during the first six months of 2011.
A Milestone
This is the first time the number of wireless connections has exceeded the number of people in the U.S., based on earlier CTIA figures. Last year, it reported there were 300,520,098 connections in the U.S. while, according to the Census Bureau, the U.S. population for that year was approximately 310,232,000.
The increase, at face value, is understandable: Consumers seem willing to spend money on wireless devices, even in a struggling economy. In fact, many consumers are dropping their landlines and using mobile phones exclusively.
It is not uncommon for a person to have two cellphones — and, for that matter, a tablet, laptop and ebook reader — all of which count as wireless connections.
Still, CTIA has provided little guidance as to how it reached its totals. When one takes into account that certain segments of the population — the very young or elderly, low-income residents and people in rural areas without coverage — are not likely to have one, much less a handful of wireless connections, the numbers become more difficult to understand.
CTIA could not make a spokesperson available to the E-Commerce Times to comment for this story.
CTIA's Mission
"People — especially in urban areas — do tend to have more than one wireless connection, and these are found on a variety of wireless devices," telecom industry analyst Jeff Kagan told the E-Commerce Times.
Even people who think they might have just one could be surprised, he continued.
"Does CTIA count the wireless connections certain utilities providers, such as gas companies, use to maintain meter readings on people's utility consumption?" he wondered.
"CTIA is not very forthcoming about how it calculates its statistics," Kagan said.
"Look, the point of these numbers is to show the industry is growing," he concluded. "CTIA is an industry association, and that is what it does."