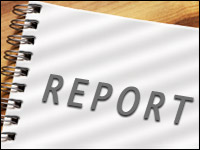 Americans are living in an increasingly digital and mobile world, according to "The Digital Consumer," the latest study published by research firm Nielsen.
The report determined that Americans now own an average of four digital devices, with average per-person content consumption of 60 hours per week across devices.
Most households in the U.S. now have high-definition TVs, smartphones and Internet-connected computers, giving consumers more options for when and how they access content.
Second-Screen Boom
Those facts point to a wave of change in how Americans consume content, Nielsen suggested. They are using smartphones and tablets as second screens to augment their viewing experience. Eighty-four percent of the consumers polled for the study used those devices while watching TV.
Meanwhile, 47 percent of smartphone owners reported visiting a social network every day. Sixty-four percent of social media participants used social media sites at least once a day on their computers, up from 61 percent in 2012.
Almost two thirds (65 percent) of Americans surveyed had at least one smartphone, up from 44 percent in 2011. That's now a higher ownership level than both game consoles (46 percent) and digital cable (54 percent).
It's the gadget most likely to be purchased by consumers in the next six months, with 30 percent of Americans planning to grab a new one. Meanwhile, 29 percent of survey respondents owned a tablet, compared with 5 percent just two years ago, while 8 percent planned to buy one in the next six months.
Mobile Internet
American adults now spend 34 hours per month using apps or the mobile Internet on their smartphones, Nielsen's findings suggest, while they spend 27 hours on accessing the Internet through their computers. Mobile applications account for 86 percent of mobile Web usage time, versus 14 percent of access time via mobile Web browsers. Video consumption on smartphones now stands at six hours a month, on average.
Hispanics are leading the charge in smartphone adoption, with 72 percent owning smartphones — a 10 percent higher rate than the U.S. as a whole. They watch an average of eight hours of online video per month — more than 90 minutes above the overall average, based on the study's results.
Fewer TV Hours
TV-watching time dipped by almost three hours per month from 2012 to just under 134 hours per month. Time spent watching time-shifted video on DVRs rose by almost two hours to 13 hours, 12 minutes per month.
It's clear from the data that Americans no longer want to be tied to traditional TV schedules. They want to access content across a variety of devices, especially smartphones. That could spell trouble for brands, publishers, and other companies that are not tailoring their future planning to those clear trends.
"Everything has changed," Jim McGregor, principal analyst at Tirias Research, told the E-Commerce Times.
"The preferred devices are now mobile. As a result, the content, service, and method of accessing the information all needs to be targeted at those platforms," he said.
"As the numbers point out, people use applications, not general Web searches, and they want to use and consume information at their own pace. This puts a considerable amount of stress on the traditional services, like cable TV, and on the traditional business models of content providers — particularly Hollywood," McGregor said.
Life-Changing Implications
"This has implications well beyond just entertainment content and devices," McGregor added. "It impacts how consumers do all other activities in their lives, like banking, shopping, etc."
Beyond serving as an entertainment and communications portal, the smartphone could become an even more important cornerstone of people's lives.
"Today when we leave the house in the morning we can't forget our keys, wallet and smartphone. Tomorrow all we'll have to remember is our smartphone," telecommunications analyst Jeff Kagan told the E-Commerce Times.
"It will control everything in our lives," he said. "It will open doors and start cars. It will have everything we carry today in our wallet. It will be connected to our doctors, accountants, family and friends."