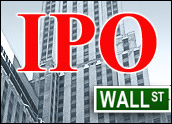 Facebook's initial public offering in May was a disaster. The question now is how much of the fiasco can be laid at the feet of Nasdaq and how much, if at all, on the IPO process itself? Or for that matter, on Facebook. Those questions were points of debate at a Tuesday hearing of the U.S. House Oversight and Government Reform Committee.
The hearing had been scheduled to discuss the JOBS Act, passed earlier this year, which relaxed restrictions for emerging growth companies to raise funds via an IPO. The JOBS Act will wind up hurting investors, critics have claimed, due to its liberal definition of "emerging" — that is, companies that have revenues of US$1 billion or less.
Facebook vs. a Flawed IPO Process
Some members of the committee don't have a particular bone to pick with the JOBS Act — it actually was quite popular with both parties — but they believe the IPO process is flawed because disclosure rules are outdated. That is the argument Rep. Darrell Issa, R-Calif., raised in a letter to the Securities and Exchange Commission earlier this month. The Facebook IPO served as exhibit A to illustrate his point.
"In the week preceding the IPO, underwriters held a 'road show' for investors — all while in-house analysts were simultaneously downgrading internal forecasts," wrote Issa, who chairs the committee.
The new forecasts were not "directly" disclosed during the road show, he continued. "Nonetheless, consistent with the law, select institutional investors were privileged with negative information."
That "negative information" concerned Facebook's potential revenue performance — information that the underwriters used to downgrade their earnings forecast for the company shortly before its public debut.
Another View
It didn't exactly happen that way, though, according to Robert Murphy, partner with law firm Dykema and former SEC staff attorney.
Facebook did disclose the information in question in an update to its prospectus about 10 days before its IPO, he said.
Goldman Sachs, Morgan Stanley, et al., downgraded their earnings forecasts based on that disclosure, Murphy explained, and naturally they alerted their clients to that change.
"I don't buy that people didn't have access to this information," he told the E-Commerce Times.
Perhaps a better area for regulators and Congress to explore, Murphy suggested, is the type and breadth of disclosures that are made in these filings.
They have become so comprehensive that important information can be lost, he said. "For example, you might read a prospectus to find that a company cites as a risk that if it doesn't hire good people its results will suffer. Well, of course, that is obvious."
Cure Worse Than the Illness
Any tweaks made to the IPO process in an attempt to fix this and other perceived flaws would wind up hurting investors more by creating artificial price points in the market, in Murphy's view.
For example, one suggestion tossed around in the hearing was to create a separate tranche for retail investors.
"That would create an artificial price, Murphy said, "and who is to say the retail investors would be the beneficiary?"
Another suggestion was the so-called Dutch auction concept.
"That might have worked well for Google," said Murphy, "but it can easily hurt investors, because you can get a lot of people throwing in bids at a higher price."
The idea of having a price set by underwriters is, in short, the best the market has, he contended. "It is not a science; it is no doubt somewhat objective. But it is based on objective financial results analyzed by professionals."
Facebook's Role
Whether or not information is disclosed in the many pages of filings made with the SEC, the fact is these so-called road shows are closed to retail investors, noted Trip Chowdhry, managing director of equity research at Global Equities Research.
That is not fair, he told the E-Commerce Times. Facebook didn't have to go along with that process, and it should not have done so, he argued.
"Think about what Facebook stands for — open communication, revealing information to everyone and so on," said Chowdhry. "Yet, what does it do? It meets privately with institutional investors one-on-one. Those meetings, according to Facebook's mission, should have been webcasted for everyone to watch."