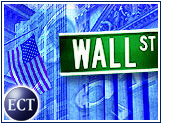 Commerce One, Inc. (Nasdaq: CMRC) was down US$2.94 to $31.81 in morning trading Thursday, following reports that the B2B e-commerce enabler laid off 150 employees.
The job cuts reportedly covered mainly general and administrative workers at AppNet, a company Commerce One acquired last year for about $1.4 billion in stock.
Commerce One, based in Pleasanton, California, operates a network of online marketplaces.
Last week, Commerce One reported strong results for the fourth quarter ended December 31st. Company officials were also quoted as saying that they expected a solid 2001 as well, with no signs of a slowdown in demand for their company's services.
Revenue for the quarter totaled $191.4 million, up from $16.9 million in the same quarter in 1999. Before acquisition-related costs and other charges, the company lost $10.8 million, or 5 cents per share, compared with $11.7 million, or 8 cents, in the year-earlier quarter. Analysts were expecting the company to lose 7 cents per share in the latest quarter.
The company's shares are trading well below their 52-week high of $137.81, set last March. Like others in the B2B sector, the company has been hit in recent months by a slowdown in demand for technology products.
Analysts, though, remain optimistic about the B2B sector. Jupiter Research expects spending on B2B e-commerce to rise to $137.2 billion in 2005 from $2.6 billion in 2000, and Forrester Research projects global online exports will reach $1.4 trillion by 2004.