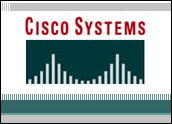 Networking giant Cisco Systems will shut down most of its American and Canadian offices from Dec. 29 to Jan. 2 in a move the San Jose, Calif.-based company says will save it about US$1 billion.
Cisco's announcement is just the latest signal that technology companies are making efforts to cut costs as demand for new computing equipment slows down and a recession looms.
Cisco's stock was trading up nearly 4 percent to US$16.02 per share in mid-day trading on Wednesday.
A Familiar Practice
Cisco's shutdown is nothing new for tech companies.
"They're doing this to cut costs," Matt Robison, an equity analyst with Pacific Growth Equities, told the E-Commerce Times. "Most tech companies do something similar — especially the manufacturing-oriented companies, because they need some time to get things cleaned up and ready for the New Year."
Still, the poor economy surely figured in the company's decision to shut down during the holidays, said Robison, who has Cisco's stock rated a buy. "Cisco is at the very least trying to create a sense that they're responding to a perceived slowing of demand. It's tough out there."
The outlook for 2009 does not look good with many companies spending what's left of their IT budgets at the end of this year.
"We need to be bracing for the fact that there will be a vacuum in demand," Robison said. "Companies will spend money at the end of this year in anticipation of lower budgets next year."
Cisco Still Profitable
Despite the poor economy, Cisco remains a stalwart among technology stocks. The company is massively profitable.
Cisco reported nearly $2.5 billion in earnings on $10.3 billion in revenue during the quarter ended Oct. 25. The company also reported nearly $5.2 billion in cash and cash equivalents during the same period.
However, Cisco's growth has slowed in recent years, and it needs to come up with new avenues for expansion.
"There is an expectation that Cisco will become a server supplier," Robison said. "We're hearing more about switches that incorporate servers being in development at Cisco. We hear it from industry contacts outside of Cisco."
The objective, Robison is told, is to integrate switch and server functions to address middle market interests and further minimize the amount of resources needed to run large computer networks.
A Crowded Market
Though clearly the leader in the switches and routers market, Cisco faces competition from a variety of smaller companies and blue chip computing concerns.
Its competitors include Juniper Networks, F5 Networks, Brocade, Foundry Networks, the ProCurve unit within HP, Alcatel, Lucent, Ericsson, and Huawei, a large private company in Shenzen, China.
"[Huawei is] a very tough competitor," Robison said. "They've got lots of resources. They're very aggressive on price and very keen on developing market share in emerging economies."