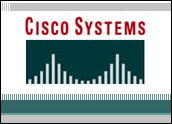 Cisco announced Thursday that it will purchase social networking software maker Five Across, a developer of technology that enables companies to easily add social networking features to their Web sites. The sale price was not disclosed.
"With the acquisition of Five Across, Cisco is taking an important step towards helping its customers to evolve their Web site experience into something more relevant and valuable to the end user," said Dan Scheinman, senior vice president and general manager of the Cisco Media Solutions Group.
More Than Net Fads
Social networking is an Internet activity that allows people to connect via personal Web sites with other people who share similar interests. Millions of people belong to social networking sites such as MySpace and Facebook.
Almost everyone with Internet access has viewed a video posted on YouTube, a site filled with user generated content. Social networking and user generated content activities combine as a major online trend, recently evidenced by Google's US$1.65 billion purchase of YouTube last November.
However, it would be a mistake to think of the social networking and user generated content phenomena as a simple fad, Gartner analyst Tom Austin told the E-Commerce Times.
"It's as much of a flash in the pan as the Internet was in 1995 or as the PC was in 1985," he said.
Community Builder
Connect Community Builder is the Five Across platform that allows companies to easily bump up their Web sites with full-featured communities and content such as audio, video, photo sharing, blogs, podcasts and profiles, according to Cisco. A company can use these types of user interaction functions to enhance its profile among customers and improve the overall customer experience on its site.
Internally, social networking can help businesses reconnect with their employees and rebuild their corporate community in-house.
According to Austin, the bulk of Internet traffic today goes into sharing music and videos. After that comes social interaction traffic like e-mail, instant messaging, MySpace and Facebook activity. Finally, a small percentage of traffic is devoted to business transactions outside of companies.
"Our expectation is that ten years from now, the primary use for information technology even inside enterprises is going to be to facilitate social interactions among the people in the enterprise and the business ecosystem," Austin asserted.
"Social software is a key part of that," he continued. "Creating that kind of social environment is a valuable adjunct for most enterprises."
Genius or Luck?
"This is deep, brutal cunning or a fortunate accident," Austin said, "But it looks like a pretty smart move for [Cisco]."
Cisco may have an excellent reputation as a network hardware company, but it is not known for its software, according to Austin. The company would have little credibility mounting a head-on campaign to sell this technology to IT enterprise buyers. Cisco is smart, Austin said, because it appears to have a different plan.
First, Cisco has avoided the trap of having to establish credibility for this type of software with corporate buyers because it purchased Five Across through an arm, Cisco Media Solutions Group, that does not deal with Cisco's corporate buyers.
In addition, said Austin, this class of software is still not on the radar of mainstream IT people as a must-have.
Cisco has turned around the usual method of adoption for new technologies in the corporate environment, he explained. Normally, users gain experience with a new technology, then demand it from the enterprise. Though Austin said he is not able to confirm how Cisco plans to market its latest acquisition, it appears the company will market it to users through its media company.
"That way it becomes a guerrilla activity to, in some ways, seduce and entice rogue users to try this stuff out and build communities," he said. "As rogue users begin to appreciate this, eventually if they are successful with their move it blossoms into a strong viral marketing campaign," which has the potential of establishing Cisco as a provider of this kind of technology.
Race to the Finish
Many companies are looking at entering the social networking market, Frost & Sullivan analyst Mukul Krishna told the E-Commerce Times. There are several new businesses that have created wiki tools as a collaborative platform where people can post messages for their colleagues to see.
As a business model, social networking is becoming saturated, but enterprises are starting to see it as an easier and more real-time way to promote productivity.
"Cisco is looking at a very lucrative market," Mukul said. "And from an enterprise prospective, a lot of people have started seeing [social networking] as a collaborative tool. It is a very new thing, but it is gaining popularity especially as companies expand with offices all over the world."
Cisco's technology competes directly with Lotus Connections, announced in January, and Google, which acquired JotSpot last year, as well as several smaller companies. There is a lot of competition in this early stage of the market, said Gartner's Austin.
"There's a lot of things going on today in social networking in the consumer space, but it hasn't caught on yet in the enterprise," Austin noted. "What Cisco is doing and IBM is doing, [they] are going to popularize this with people who work for companies who are going to bring it in and use it under the IT radar, hidden from corporate IT, and they're going to love the genre.
Then the issue becomes what vendor can provide the best social networking for the enterprise? he added.