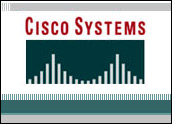 Cisco Systems has revealed plans to acquire NDS Group, paying US$5 billion for the video software company as part of an effort to increase investment in its software and video services.
NDS software ensures that paid digital content gets to appropriate set-top boxes, smart TVs and consumer gadgets, an ability Cisco said is essential for continuing its commitment to next-generation video services. NDS also produces software that heightens security and cuts down on piracy.
That software will help Cisco speed up the delivery process of its Videoscape platform, an entertainment service that brings digital content to TVs and consumer devices. The company emphasized NDS's abilities to provide entertainment via social and mobile devices.
The acquisition will be Cisco's largest since its 2006 purchase of Scientific-Atlanta, a TV set-top producer.
The deal will also help Cisco establish a presence in emerging markets such as China and India, according to the company.
Cisco will shell out about $5 billion for NDS, including debt assumption. The agreement should be complete during the second half of 2012. Once complete, Cisco will take over NDS's 5,000 employees and in addition to sites in India and China and will also manage operations in the UK, Israel and France.
Cisco didn't return our requests for further comment.
Sharpening Focus
Speeding up the Videoscape launch was a big part of Cisco's decision to acquire NDS, the company said.
"To them, this could be something that gets their revenue gross higher in an interesting area," Michael Genovese, analyst at MKM Partners, told the E-Commerce Times. "The way we search for video and find and deliver it is growing and could be interesting for them."
The move to acquire a software that gets Videoscape into households and systems is part of an effort to turn the company around after competitors grabbed market share from Cisco.
"We've seen they're building the Videoscape architecture, and with the acquisition they're addressing that," Edward Zabitsky, principal and CEO of ACI Research, told the E-Commerce Times. "They're not getting out of the set-top market, but they're de-emphasizing that, and they're in a transition towards network-based controls. This really takes them a step further along that path."
Getting in While Its Hot
The company also emphasized gaining a stronger hold on China and India. In emerging markets where there is a focus — and sometimes government-mandated effort — to bring fiber to more homes, getting into the mix as these markets are building infrastructure could be beneficial for Cisco, Zabitsky said.
"That kind of availability tends to drive more usage," he said. "Slowly, incomes there are rising too, so strategically on the kind of long-term planning scale that matters to a large company, this can be good in a five- to seven-year time frame."
That kind of long-term planning is part of its overall effort to win back market share it needs to continue to be a leader in its industry, said Zabitsky.
"This is part of a kind of aggressiveness that you're seeing from Cisco, and that's a good thing," said Zabitsky. "They've definitely decided they want the driver's seat."