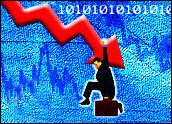 Circuit City has filed for reorganization relief in the United States Bankruptcy Court for the Eastern District of Virginia in Richmond. The retailer — the second largest in the electronics goods space after Best Buy — has clearly been struggling for the last several months. In November alone, it slashed its workforce by 20 percent and announced plans to close 155 stores.
With the protection of bankruptcy court, Circuit City can continue to pay its remaining employees. It also is seeking approval from the court to continue to support customer returns, exchanges and gift cards.
The company has negotiated a US$1.1 billion debtor-in-possession revolving credit facility that will supplement its working capital and replace its $1.3 billion asset-based credit facility. Provided by the same lenders, this new facility gives the retailer some wiggle room as its maps out its next moves.
Market Responds
Needless to say, the market has been carefully watching these events unfold and is making corresponding conclusions as to stock market valuations.
Circuit City announced discount pricing at the 155 stores it is closing, which put pressure on Best Buy shares last week, Frederic Ruffy, the senior options strategist at WhatsTrading.com, told the E-Commerce Times.
"The concern is, with more than 80 percent of the store closings within a five-mile radius of a Best Buy store, the net result will be a more challenging pricing environment heading into the important holiday shopping season," he said.
Circuit City, Best Buy, Radio Shack and other electronics retailers are in for a tough holiday shopping season, predicted Ruffy.
Data expected later this week will provide a better picture of how bad things will get: The Commerce Department releases its monthly index of retail sales activity on Friday. Wal-Mart releases earnings Thursday; also reporting this week are Kohl's, Macy's and JC Penney.
Retail Watch
More data may be unnecessary to draw definitive conclusions about the sector's health, though. By the time this economic cycle is over, there are bound to be more retail bankruptcies, Hay Group VP Craig Rowley, the national practice leader for retail, told the E-Commerce Times.
Consumer spending has clearly declined in the last few months, he noted, which is likely the death knell for precariously positioned stores. However, many chain stores had been struggling with industry trends long before the downturn became apparent.
"We have had too many stores for a long time. These retailers were all competing for the same customers, and that put a lot of pressure on margins," Rowley explained.
The big discount stores — Costco, Wal-Mart and Target — have been a huge force: Increasingly, consumers have been doing all of their shopping at stores like these.
"Instead of going to Circuit City or Best Buy to purchase a flat screen TV, they would just pick one up at Wal-Mart while they did their other shopping," observed Rowley.
Retailers that are locked in competition for consumers, already have low margins, and are heavily overleveraged will be among the next wave of bankruptcies, he predicted.
Even retailers that are fairly solid are worried, according to a survey Hay Group released Monday. It found that retailers are scaling back on staffing, sales expectations and sales promotions, compared with activities of just two months ago.
In August, retailers still thought the 2008 holiday season would salvage their positions, but September and October sales have debunked those fantasies, Rowley said.
Half of the respondents to the Hay survey plan to run promotions earlier this year than a year ago, and 43 percent are running more promotions or deeper discounts in response to the economy.
General Malaise
There is a lot of uncertainty about the forthcoming holidays as the U.S. economy faces rising unemployment, tighter credit markets, and gloomy consumer sentiment, Ruffy added — a sense of malaise that Circuit City's bankruptcy filing has only deepened.
On Friday, the Labor Department reported a 6.5 percent increase in unemployment — the highest jump in 14 years.
At the same time, retirement accounts and stock portfolios have all dropped significantly due to the 40-plus percent decline in the Dow Jones Industrial Average over the past year.
The decline in home values — the starting point of the economic meltdown — shows little sign of abating.