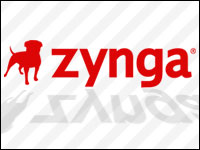 Zynga is launching its own platform this month as a beta, with a number of features designed to lure players away from their comfort zone on Facebook. There is, for example, a way for players to meet and connect with other players — in other words, you don't need a set of already-connected friends to play the games.
The launch is part of Zynga's larger strategy to loosen the ties that bind it to Facebook. However, the platform clearly remains linked to the social networking behemoth. Players can log in with their Facebook IDs and play games with existing Facebook friends.
What Zynga Will Offer
The platform's top new feature is zFriends, which will let players connect and play with people other than their Facebook friends. Another communication tool is Live Chat, which will allow players to chat with zFriends, as well as send gifts, without leaving the game.
Another feature, Social Stream, will give players real-time access to items needed to advance faster in games by allowing them to post to Zynga's live social stream without leaving the game.
Old and New
The platform will look familiar to long-standing Zynga players. Its top games — "CastleVille," "Words With Friends," "CityVille," "Hidden Chronicles" and "Zynga Poker" — will be accessible on the site at launch.
Other Zynga games will be added, along with games by third-party developers — a first for the company. Zynga is working with a number of partners, including Mob Science, Row Sham Bow and Sava Transmedia.
A Zynga spokesperson was not immediately available to provide further details.
zCloud and Other Steps
Zynga has been steadily evolving its profile for a year or more. Last fall, it announced its intention to build its own gaming platform with the launch of Project Z.
It also launched an infrastructure tool, zCloud, that enables game studios to scale their games. With it, Zynga platform partners will be able to create and scale social games.
It unveiled three games intended for Facebook's mobile app: "ZyngaPoker Mobile Web," "Words With Friends HTML5" and "Farmville Express."
And, of course, it went public at the end of last year.
Whither Facebook
Clearly, the biggest change has been the subtle shift away from Facebook — with "subtle" being the operative word.
Besides using a Facebook ID to sign in, players still use Facebook Credits on the new platform.
For that reason, Facebook is not unduly perturbed by the change, Michael Pachter, managing director of equity research at Wedbush Securities, told the E-Commerce Times.
"Facebook gains because Facebook credits will be the currency for all portal players, whether on Facebook or not. Also, non-Facebook players on the platform will be exposed to social games via their Facebook member real-world friends, making them somewhat easier to target as prospects to join Facebook," he said.
The Advantages
Still, Zynga is clearly striking out on its own. The new portal allows it to address the non-Facebook market, and it lets gamers play in Zynga's walled garden instead of the larger world of Facebook, Pachter said.
"People on the platform can play without having to put up Facebook wall posts and won't spam their friends," he pointed out. "The people on the portal will be there because they want to play Zynga games."