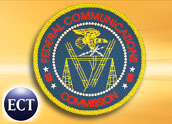 Cable TV companies are swarming like angry bees over the Federal Communications Commission's desire to tighten its regulatory grip to spark competition and programming diversity.
According to published reports, FCC Chairman Kevin Martin will try to enforce a 1984 rule that would force the cable companies to change some practices.
Martin is considering invoking the "70/70" rule, a measure that grants wide-ranging regulatory power to the FCC. The rule, found in the the Cable Communications Act of 1984, is supposed to kick in when 70 percent of all United States households have access to cable and 70 percent of those households get their television from the cable.
If it decides to enforce the 70/70 rule, the FCC could ban any single cable company from controlling more than 30 percent of the nation's households, and it could force the companies to offer more access to small, independent programmers.
'Unnecessary Government Intrusion'
The reports met with swift and strong denunciation from the National Cable & Telecommunications Association. For starters, the NCTA insisted the penetration figures for cable aren't even close to reaching the 70/70 rule activation levels.
"Every independent analysis of the marketplace shows that cable serves less than 70 percent of the nation's households and even the FCC staff concluded last year that cable was well short of this threshold," said a statement issued by the association.
Association spokesperson Brian Dietz pointed to a Sanford C. Bernstein and Co. determination that cable is used in only 50 percent to 54 percent of homes where it is available.
The NCTA also called the provision a "relic of decades-old regulation" and said the FCC — if it tries to impose the rule — would be "twisting statistics in order to breathe life into" an archaic piece of regulatory language.
The association said such an attempt would be "simply another attempt to justify unnecessary government intrusion into a marketplace where competition is thriving and new technology is providing consumers more choices, better programming and exciting new interactive services."
A New Attitude
A move by the FCC to impose the 70/70 rule would be something of an about-face for the commission, said Bob Thompson, director of the Center for the Study of Popular Television at Syracuse University's S.I. Newhouse School of Public Communications.
"It's interesting because what's being proposed here is counter to this kind of longstanding movement toward deregulation," Thompson told the E-Commerce Times. "It's happening at a time when other areas are continuing to be deregulated, including the idea that the FCC is moving to allow dual-ownership of broadcasting stations and newspapers in the same markets, which has been heretofore forbidden."
Noting the big cable entities have "been really enjoying life in the deregulation zone," Thompson said the 70/70 rule gives the FCC the power to do "stuff these cable companies really don't want to have happen," especially the 30 percent cap. "That would mean Comcast doesn't get to acquire more cable systems, and it would really limit how much Time Warner would grow as well," said Thompson.
Unintended Consequences
Martin has been a critic of the large cable companies' iron-fisted control over their programming. If his goal in imposing the 70/70 rule is to increase programming diversity, that's honorable, said Thompson. "I think the idea of trying to protect a multiplicity of voices and to get other companies in to compete with cable … is a good thing," he said.
However, "sometimes the way in which these regulations are put into place doesn't necessarily achieve the goals they set out to achieve," added Thompson.
The often-maligned cable and satellite TV practice of selling channels in packages, instead of a la carte, might actually enhance diversity because less-popular channels — ones that people are unlikely to order if given the chance — get included in the packages, said Thompson.
He also doubts anything the FCC does will cause cable prices to decline.
"I have a personal theory that cable rates are a lot like Newtonian gravity, but the reverse," said Thompson. "With gravity, everything goes down. With cable, everything goes up — no matter how the regulations change."