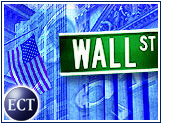 C-bridge Internet Solutions, Inc.(Nasdaq: CBIS) was up 0.25 at 4.25 early Tuesday after the company said itis laying off 100 employees, or 14 percent of its workforce, in response toa decline in demand for e-business services.
The Cambridge, Massachusetts-based Internet consulting company said the cutswill result in a charge of about US$750,000, which will be included infirst-quarter earnings.
C-bridge joins a host of competitors in laying off workers as demand forInternet consulting services declines. Scient, Viant, Xpedior, MarchFIRSTand others have all announced plans to scale back as dot-com clients, once big spenders, encounter financial difficulties.Bigger clients in more traditional industries have also cut back onInternet-related spending in recent months, amid signs of a slowing U.S.economy.
In December, C-bridge said results for the fourth quarter and year would bebelow analysts' expectations. The company also said it expects revenue for thefourth quarter to be about even with the third quarter's $26 million, with apro forma loss of 3 to 5 cents per share.
C-bridge said it expects full-year revenue to be up 250 percent from the prioryear to $83 million, along with a loss per share of 3 to 5 cents. Analysts had expected the company to earn a profit of 5 cents per sharein the fourth quarter and report earnings of 14 cents per share for theyear.
Last week, the company said it won a "multimillion-dollar" contract fromCiena Corp. to provide a range of services, including Internet applicationdevelopment and business process engineering.
C-bridge went public in December 1999 at $16 per share.