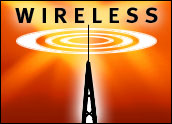 Months after it first signaled its intentions to merge fixed wireless Bluetooth technology with WiFi 802.11 mobile wireless in one handset, UK telecom giant BT said this week that it is readying its BT Fusion brand for UK consumers, who will soon be able to purchase the dual-mode devices there.
The company hopes to merge devices and services with the Fusion handheld, which was formerly known as "Bluephone". BT claims its new technology is a seamless, single solution that can provide both home and mobile phone service. The service will be made available with handsets from partner company Motorola and customers will get Bluetooth "hubs" to set up in their homes or offices that will also serve as WiFi wireless routers.
Fusion devices will switch between systems as the user comes into and moves out of range of the hub. BT says this will work even if the user's proximity to the hub changes mid-call.
Wireless industry analysts indicated the big question about the converged technology is whether consumers will embrace it, but nonetheless argued that the phone does represent a sign of where wireless is going.
"The real significant thing about this is this is the first, truly seamless, dual-mode device," Ovum research director Jan Dawson told TechNewsWorld. "It's really significant from that point of view."
Still On Hold
Dawson pointed out that although the technology is interesting and may appeal to mainstream consumers as well as techies — typically first adopters — customers may not actually sign up for the service until September. At this point, he said, "All you can do is express interest."
While Dawson said off-peak calls with the Fusion service were priced fairly low, the 100 and 200-minute bundles being sold by BT do not beat traditional mobile phone services in terms of cost.
He also said the BT Fusion router, BT Hub, will be WiFi enabled, but the home handsets rely strictly on Bluetooth. This approach differs from the strategies of U.S. wireless carriers, which are looking to rely heavily on WiFi technology.
As a result, although BT has the technology first, Dawson said other carriers, particularly American ones, may not learn much from the Fusion launch.
Still, the analyst added, U.S. and other telecom companies will learn something from how the mass market responds to the device.
"It's a great test to see if consumers respond," he said.
Footnote or Future?
Yankee Group analyst John Jackson told TechNewsWorld the Fusion technology is not guaranteed a place in history. Still, it may represent a significant leap for wireless and overall convergence of communication, he said.
"It will be interesting to look back 10 years from now and see whether this is just a footnote or the shot across the bow for sea change in the telecom industry," Jackson said.
Calling BT's Fusion "a one-size-fits-all" solution, Jackson said there will be more of the converged technology in the future, but added the ultimate "universal mobile" solution may look different.
"The only people who can tell whether it's a success will be consumers," Jackson concluded.