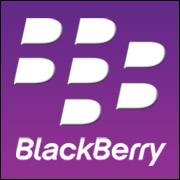 BlackBerry cofounders Mike Lazaridis and Douglas Fregin are considering buying the beleaguered company themselves, according to a filing made this week with the Securities and Exchange Commission.
It is one of the many pending possibilities for the company, which has decided to go private in order to salvage its brand and operations.
Lazaridis and Fregin already own 8 percent of BlackBerry, according to the filing. They want to acquire the remaining 92 percent either on their own in a joint bid, or through interested parties.
The duo has tapped Goldman Sachs and Centerview Partners to explore their options.
The Path to Going Private
In August, BlackBerry formed a special committee to review strategic alternatives for the company, including the possibility of going private. In September an offer emerged: Canadian insurance company Fairfax Financial Holdings, which already owns about 90 percent of BlackBerry, offered to buy the remaining stake for US$9 a share, valuing the company around $4.7 billion.
The deal is still tentative — the letter of intent Fairfax signed only said it was "contemplating" buying BlackBerry.
In addition, BlackBerry is currently trading at around $8.18 per share on NASDAQ — below Fairfax's original offer price.
Fairfax is reportedly trying to bring other investors on board, and there is talk that private equity firm Cerberus is considering a possible bid. There are also reports of discussions with other tech firms to buy some of the assets or parts of the business.
BlackBerry did not respond to our request for further details.
Recoup and Re-Innovate
Under whatever structure the deal ultimately assumes, it will be essential for the owners to use the opportunity of going private to double down and step up — or rather, restart — BlackBerry's innovation, John Carey, professor of media management at Fordham Business School, told the E-Commerce Times.
The new owners will also have to let go of memories of the company's past successes, he added.
"Blackberry is a classic example of the innovator's dilemma," Carey said. "They owned the market in mobile phones, met existing customers' needs and failed to innovate."
Then, other companies — notably Apple — took the lead in creating the next generation of mobile phones.
The Internet of Things
Taking the company private is a good move since it will be free of pressure from stockholders and Wall Street, but it will not be sufficient, Carey added.
"The company needs to innovate, leapfrogging ahead with mobile technology that goes beyond the iPhone, and radically alter their marketing strategy away from their stodgy old customer base and towards hip early adopters," he said.
Or maybe BlackBerry should abandon its bid to carve out a space for itself in the smartphone universe entirely and focus on other areas — like, for example, the Internet of Things. That is the theory held by Gene Signorini, vice president of mobile insights at Mobiquity.
"Its smartphone days are behind them, but I believe a potentially interesting path forward for BlackBerry is in the Internet of Things and embedded systems market," Signorini told the E-Commerce Times.
Signorini pointed to RIM's acquisition of QNX as the foundation for its next-generation OS strategy, which, he says, is actually more suited for the Internet of Things.
"Blackberry might be able to re-emerge as an OS that goes in everything BUT smartphones," he concluded — "and one that integrates with the existing smartphone OSes."