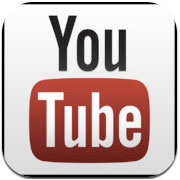 Google and Viacom have settled a long-running copyright suit, after a federal judge twice threw out the case.
"Google and Viacom today jointly announced the resolution of the Viacom vs. YouTube copyright litigation," the companies said Tuesday in a brief joint statement. "This settlement reflects the growing collaborative dialogue between our two companies on important opportunities, and we look forward to working more closely together."
Terms of the settlement were not disclosed. No money changed hands in the settlement, according to Re/code.
Google did not respond to our request for further details.
'South Park' Clips
Viacom had claimed in the US$1 billion suit that Google-owned YouTube was violating its copyrights by allowing users to post clips from Viacom's TV shows.
Viacom — which owns networks including Comedy Central, MTV and Nickelodeon — said in its original 2007 suit that users were uploading thousands of videos from TV shows including The Daily Show With Jon Stewart and South Park, as well as films by its Paramount Pictures movie studio.
U.S. District Judge Louis Stantonruled in Google's favor in 2010. However, the U.S. Court of Appeals in New York overturned his ruling and sent the case back to district court. Stanton again threw out the suit last April.
Safe Harbor Provision
Google and YouTube were protected from copyright liability due to the safe harbor provision of the Copyright Act, said Stanton. YouTube removes infringing videos from its network when it is alerted to them — for instance, when a user reports the copyright infringement manually or when YouTube's automated Content ID system recognizes copyrighted content provided to the company by copyright holders.
Viacom planned to appeal Stanton's decision following his second ruling.
YouTube pulled in visitors to its website and made itself more intriguing to potential viewers by using copyrighted material without consent, Viacom claimed. It also generated revenue from ads placed alongside such content.
Google maintained that it removes infringing videos when alerted.
Viacom itself had added videos to YouTube to promote its TV shows, and YouTube was unable to determine which videos were authorized and which were not, the company also claimed.
Google purchased YouTube in 2006. Viacom also had been interested in acquiring the video-sharing site, Google noted.
Future Partnerships?
The settlement could pave the way for Google and Viacom to work more closely together. In 2011, YouTube struck a deal with Paramount Pictures to offer movie rentals.
"This suit was settled. These companies can now do business together," telecom analyst Jeff Kagan told the E-Commerce Times, "but that doesn't mean there won't be another suit in the future. This is just the way business operates. In fact, often companies sue each other and do business together at the same time."
The settlement brings the legal proceedings to a formal end, according to David Sohn, general counsel and director of the project on copyright and technology at the Center for Democracy and Technology, but the implications of the case will have a profound effect on the Internet's future.
'Full-Frontal Attack'
"It was important litigation when it was filed because it launched a full-frontal attack on the safe harbor provision," Sohn told the E-Commerce Times.
"Viacom really tried to narrow down the scope of that provision in ways that would open up YouYube and others to copyright liability," he added.
"From the CDT's perspective, the decisions and precedents set in this case are important for the Internet," Sohn continued.
"The outcome of the suit is crucial for continuing experimentation on forms for users' free expression. The reason Internet platforms can experiment with new communications tools that let users provide content is that the DMCA provides a safe harbor for platforms like YouTube," he explained. "All new platforms that are starting small and are hoping to grow rely on that legal provision too."