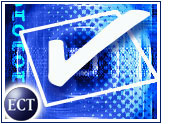 The Better Business Bureau ushered in National Consumer Protection Week by launching a new Web site on Monday.
The site, called the Safe Shopping Site, lets consumers locate onlinecompanies that have met BBB standards for privacy ine-commerce. It also educates online shoppers abouthow to protect their privacy on the Internet.
"It makes it much easier for consumers to find companies thathave committed to our standards," BBBOnline chief operating officer Charlie Underhill told the E-Commerce Times.
The BBB also said it plans to use the site to enable newand existing businesses to comply with customerexpectations for privacy.
Consumer Confidence
Visitors to the new site can search amongnearly 11,000 Web sites that display one or bothof the BBBOnline Privacy and Reliability seals.
"Helping online consumers protect their personallyidentifiable information and convincing businesses tocommit to the fair treatment and use of suchinformation is an important hallmark of BBBOnLine,"Underhill said.
"The new BBBOnLine Safe Shopping Sitewill further enhance our efforts in this arena."
Recent survey statistics indicate that thesite's launch is well timed, as alleviating privacyconcerns is still an important e-commerce catalyst.
Nearly 9 in 10 consumers would be more confidentmaking an online purchase from a company that displaysa BBBOnline Privacy or Reliability Seal than from acompany that does not, according to a recent surveyby Greenfield Online.
"The BBB system will encourage the business communityto step up to the plate and meet consumer expectationsregarding online privacy," said Ken Hunter, presidentand CEO of the Council of Better Business Bureaus (CBBB) and BBBOnline.
Seal of Approval
While the BBBOnline certifications ensure that sitesact responsibly when handling personal information gatheredonline and that ethical business practices are upheld,the organization cannot keep strict tabs on everybusiness it certifies, Underhill admitted.
But one analyst suggested that a watchdog mentalityis not necessary for BBBOnline to positively impacte-commerce.
"To the extent that the [BBBOnline seals] have somename recognition, they provide value," Gartner analyst Kenneth Kerr told the E-Commerce Times. "Noneof the privacy companies are household names yet, butany seal instills consumer confidence."
That said, 93 percent of online consumersrecognize the BBB name, according to GreenfieldOnline.
Safety Net
While daily monitoring is not possible, streams ofinbound complaint calls fielded by BBBOnline enableit to correct egregious lapses in compliance, according to Underhill.
"Consumers turn to the BBB to complain more than theydo to any other organization," he said. "It is thiscomplaint handling that creates a safety net and[allows us to pursue] companies that do not makeefforts to resolve complaints."