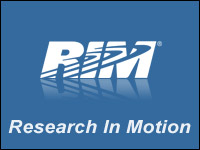 Research In Motion has been hit with a lawsuit alleging trademark infringement of the name "BBX." This latest thorn in the company's side follows a mortifying days-long global service outage and lackluster performance of its PlayBook tablet, to name just two recent setbacks.
BBX is the operating system RIM recently unveiled for BlackBerry phones and tablets. It picked that particular acronym because its new OS represents a melding of its BlackBerry smartphone platform with its QNX tablet platform.
However, "BBX" — albeit rendered as "BBx" — also happens to be the acronym of the Business Basic eXtended line of software development tools offered by Basis International.
These tools are used to build applications for multiple Java-based platforms, including Linux, Microsoft Windows, iOS, Mac OS X and Android. Basis trademarked the name in 1995.
The company filed suit in the U.S. District Court of New Mexico.
'Already We are Seeing Confusion'
Almost immediately after RIM announced BBX, Basis began to get calls from confused customers, CEO and Chairman Nico Spence told the E-Commerce Times.
"Our existing customers know the brand is associated with our company, and many were a great deal surprised to see the name used by RIM," he said. "They called us asking if we had given up the trademark, and what does the change mean for us and for them."
Basis' bigger concern is would-be clients who might be confused by RIM's use of "BBX." Basis' tools can be used in several environments; RIM's BBX, clearly, cannot.
"Up until now, BBx has been known as a platform-independent solution for business applications," Spence said. "In the future, if RIM is allowed to move forward, it will be associated with BlackBerry devices."
Basis is asking that RIM be prevented from using the name "BBX" in any capacity. It also seeks compensation for legal costs and damages.
RIM did not respond to the E-Commerce Times' request to comment for this story.
Trademark Law Arguments
At first, the case seems to be a no-brainer, with Basis prevailing.
Basis International owns four trademarks that incorporate the BBX letter sequence, Dana Robinson, a partner at TechLaw, pointed out, with a date of first use going back to 1985.
"That probably makes them the first user of the BBX string and thus, under U.S. trademark law, the party we might call the 'senior user,'" Robinson told the E-Commerce Times.
From there, though, the argument shifts in RIM's favor, he said.
As it happens, there are three different companies, including Basis, that have registrations for BBX marks in the software space — all three of which co-exist.
"As such, a claim by any one of them that RIM infringes the BBx mark seems like a stretch," said Robinson. "Basis International has obviously co-existed with these other two, which are BlackBox Logic and BBX Technologies, for a period of many years and not had consumer confusion. Thus, why would there suddenly be consumer confusion with RIM's BBX? "
Perhaps more damning to Basis' case is that fact that BBX Technologies' registration covers goods that might be considered related, noted Richard M. LaBarge, a partner with Marshall, Gerstein & Borun.
These include computer telephony system software and computer hardware in the field of telecommunications; communication servers, namely voice, data, FAX, video and Internet communication servers; call center, computer telephony, interactive voice response, text-to-speech and speech recognition delivery computer hardware; and system operating software, he told the E-Commerce Times.
What RIM Could Say
RIM will probably argue that Basis International cannot claim that consumers will be confused when Basis International has co-existed with BBX Technologies, which is a software provider in the telecom space, Robinson speculated.
"Further, proof of infringement requires a showing that there is crossover in the consumer market. Basis International's software is not likely marketed to consumers of handheld devices such as smartphones. People who buy software are generally those who work for large corporations and acquire software as part of their profession."
In other words, they are sophisticated buyers who are generally spending a lot of money, Robinson concluded. On the other hand, smartphone consumers are typical citizens who want to buy a mobile phone, and will not make any connection to Basis International.
An Unimaginative Industry
Also on RIM's side is how it came to choose BBX, Erik Pelton, founder of Erik M. Pelton & Associates, told the E-Commerce Times. It "is an extension of its BBM trademark and brand, so it was not created out of thin air."
Also, he noted, the Patent and Trademark Office has a history of allowing several companies to register the same name for different software products.
The name "ION," for example, can be found on computer software for educators in the field of instructional management, on data backup computer software and on ERP middleware, Pelton said.
Ditto for "ABC." It is the name of computer software used to measure levels of healthcare; the name of a manufacturer of floppy disk and CD-ROM products featuring entertainment, sports and news programming and information; and computer software used for price estimating, structural engineering, proposal generation, job cost data entry, order processing, and tracking of sign manufacturing statistics in sign estimation and manufacturing functions, noted Pelton.
For these reasons, he said, "RIM has at least a fair chance of winning this dispute and continuing to use the 'BBX' name."