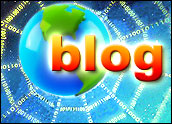 Looking to add to the arsenal of content it searches — and on which it can sell advertising space — and to take part in one of the Web's hot trends, Ask Jeeves reportedly is in the process of acquiring Bloglines, a company that provides free news- and blogger-aggregation services.
Ask Jeeves has yet to formally announce the deal, which was first reported on the Napsterization.org. blog. Ask Jeeves would say only that it would have an announcement of some sort for the press as soon as this afternoon.
Several parts of the Ask Jeeves Web site already point to the Bloglines archive, including a newly formed "official Ask Jeeves" blog launched just last week.
Following Competitors
If the deal does go through, Ask Jeeves will be following in the footsteps of other search firms in picking up a company that helps aggregate news content and RSS (Really Simple Syndication) feeds, to essentially help consumers create customized information feeds that might include personal blogs as well as syndicated content.
In February of 2003, Google purchased Pyra Labs, which owned the Blogger publishing platform that enables users to create and publish blogs without any technical knowledge. However, Google remains the only major search engine without a syndication feed management system, Search Engine Watch Editor Danny Sullivan noted.
In fact, many blog-related sites are considered ripe for acquisition as the Web industry pieces together a strategy for making money off the blog phenomenon. A study by the Pew Internet & American Life Project found blog readership grew nearly 60 percent last year, with some 32 million American Web users reading them.
However, much of the publishing is done by hobbyists who have only recently begun to explore revenue-generation possibilities of their sites.
Portals and search engines — and Ask Jeeves fancies itself a bit of both when all its properties are considered — have been eager to ensure they are in position to capitalize on the blog trend.
Microsoft recently added an RSS feature to the personalized My MSN site and a blog publishing feature, MSN Spaces. Yahoo, which like Google has its own news aggregation site, had been rumored to be in discussions to acquire Six Apart, which offers services for both the recipients and creators of blogs.
The Prize
Ask Jeeves' apparent move to acquire Bloglines comes after the search engine company on Thursday put up strong earnings results for its fourth quarter, only to see its shares battered on Wall Street in what analysts said was a reaction to its position relative to market leader Google.
Napsterization.org owner Mary Hodder said the prize with Bloglines would likely be its extensive archive of blog feeds, which includes some 283 million indexed articles and stories dating back to mid-2003.
"If you think about how many kinds of blog software exist, which means many different kinds of data structures for the blog post data, which then is very difficult to get all the various types of data structured into a single database," Hodder wrote. "Just imagine how all the variants of those professionally and homegrown blog publishing systems differ for archival posts."
Having those millions of extra documents to present in search listings could help make Ask Jeeves' results better but will also present more opportunities for placing paid advertising.
That, in turn, could help Ask Jeeves keep pace with the overall growth of the search industry, something the company needs to do in order to remain somewhat competitive, Stanford Group Co. analyst Clay Moran said.
Blog and Fog
Moran told the E-Commerce Times that Ask Jeeves has been executing well but is facing fierce competition from the likes of Google, Yahoo and MSN, which launched its home-grown search product in the past two weeks.
"They are looking for ways to grow in a market dominated by some giants," Moran said.
Ask Jeeves is also planning a marketing blitz in 2005 in a bid to raise awareness among consumers of its overall search market position.
According to the Bloglines Web site, it was developed by Mark Fletcher — who sold an earlier company, an e-mail list service called ONElist, to Yahoo — as a way of automatically keeping tabs on scores of news feeds.