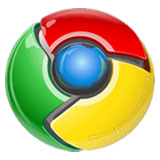 Google has acquired a startup called Apture that provides a new type of search functionality beneficial to publishers — or anyone, that is, who hates to see Web users leave a page's content to search out related information.
Apture has developed technology that displays links to related information in the content, without forcing the reader to navigate away from the original page.
Google apparently is considering incorporating the technology into its Chrome browser.
The search engine giant was impressed by Apture's approach to enhancing the Web browser experience, and it thinks its expertise will complement Chrome, Google said.
A Boon for Publishers
From its beginning, Apture has been focusing its development on providing contextual links within content, Gabe Donnini, lead analyst at Chitika, told the E-Commerce Times.
"One of its first products for publishers let them identify pieces of content that readers might want to learn more about — such as the author of an article — and then embed the relevant link," Donnini said.
The next big leap in functionality for the company was a plug-in called "Apture Highlights," he continued. That, as the name suggests, lets a reader highlight a word in the text, then Apture queries it in its own database.
"It provides the reader with a virtual encyclopedia of subject matter," Donnini added.
Again, the reader does not have to navigate away from the original page — an issue dear to the hearts of all publishers.
"Instead, the information is displayed in a kind of Russian nesting doll format," Donnini explained.
"Let's say a reader highlighted the words 'JK Rowling,' the author of the Harry Potter series," he continued. "In one window it would display all of the information about her. If the reader were to highlight the title of one of her books, a new window would pop up on top discussing the book and its plot. And so on if, say, the reader were to highlight the name of a character from that book."
A Valuable Addition to Chrome
Embedding this functionality in Chrome would serve a number of purposes, starting with making the browser stickier. It would also drive user engagement and thus increase loyalty to the application.
"Google recognizes how the consumption of media is changing on the Web and is taking the necessary steps to be prepared for future," Donnini said. "The acquisition of Apture is a big step by Google towards increasing and improving its user experience."