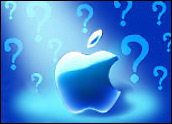 Apple may be moving closer to launching a streaming music offering, or "iRadio," as it's known in the rumor mill. It's on the verge of striking a deal with two major music labels, according to a report in CNET citing anonymous sources.
A new sweetener reportedly has been introduced to the negotiations that would address a sticking point: the per-stream rate Apple would pay the labels. It's been bandied about that Apple wants to pay just half of what rival service Pandora is paying.
To make that palatable, it appears Apple will include additional revenue streams for the labels by splitting audio ad proceeds.
Moving into this space is a no-brainer for Apple, said Christian Miccio, CEO of MPme.
"After all, it revolutionized the digital music industry with the iPod and followed up shocking the mobile industry by integrating full-featured music capabilities with its iTunes music player on the Motorola ROKR," he told MacNewsWorld.
Still, after half a dozen years of building expectations, iRadio is still just talk.
What Have You Done for Me Lately?
In the meantime, the streaming radio and digital music space has become crowded with offerings, some of which have developed a loyal following. It will likely take more than a standard streaming music service for Apple to gain serious momentum.
"Apple's iTunes is a dominating force in the music market, but it faces growing competition," Andreas Scherer, managing partner with Salto Partners, told MacNewsWorld.
"The Pandoras, Spotifys and RDIOs of this world are getting a lot of traction among music listeners. Also, Google is rumored to enter the streaming music arena via YouTube. So Apple needs to respond."
There is plenty Apple can bring to the table, though, Scherer continued. It has perfected the seamless user experience — and that will certainly apply it to streaming music.
"Leveraging its iTunes capabilities, Apple could build in unique capabilities into its streaming service, such as jumping back to the beginning of a music track," Scherer said. "Users can listen to music and make spontaneous buying decisions on the spot."
Although Apple may have sweetened its offer to the labels, it nevertheless will have enough leverage to squeeze them on their share of the take, Scherer suggested.
"We are talking about a smaller slice of a bigger cake," he said. "The promise is that Apple can accelerate the revenues for the labels in many ways, including boosting download sales from iTunes, as well as a revenue share of audio ads that Apple could add to its free music streaming service."
That Tiny Matter of Scale
Ultimately, a streaming music service is all about scale, as in 'how many users can you bring to the table?' said Guido Lang, assistant professor of computer information systems at Quinnipiac University. That is something Apple definitely has, which is why the labels will likely go along with its deal.
"Apple has sold more than 500 million iOS devices to date," Lang told MacNewsWorld.
"It's likely that Apple will release a new version of iOS along with a new iPhone this summer," he speculated. "This would be an ideal opportunity to pre-install its rumored radio app on every device running the new mobile operating system."
By comparison, Spotify has a total user base of 20 million and Pandora has 47 million active users, Lang pointed out.
It appears that Spotify pays about 35 cents per 100 songs streamed to the labels. Pandora, which has an active users base at least twice the size of Spotify, pays just 12 cents per 100 songs. Apple reportedly wants to whittle that rate down to 6 cents per 100 songs, "which, given its massive potential user base, seems reasonable," Lang said.
"I don't think it's a question of if, but when the music labels will agree to Apple's terms," he concluded. "How they will fare in the long run is a different topic."