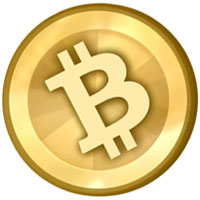 Apple this week updated its App Store Review Guidelines with a change that signals a loosening of its restrictive policies against bitcoin and other digital currencies.
The update can be found in the purchasing and currencies section of the guideline. The change now allows apps to "facilitate transmission of approved virtual currencies provided that they do so in compliance with all state and federal laws for the territories in which the app functions."
It is quite a reversal for Apple, which angered the bitcoin community by ridding its App Store of apps that processed the currency. Among the casualties of this policy were a Coinbase app that is very popular among bitcoin users and developers, and Blockchain.
Now Apple appears to be reversing its stance, although details about how far it is prepared to go are skimpy.
Quest for Legitimacy
For example, while it is clear this change apples to bitcoin-related apps, such as bitcoin wallets and management tools, it is unknown whether Apple would allow bitcoin as a means of payment for in-app purchases, Eric Adamowsky, cofounder of Credit Card Insider, told the E-Commerce Times.
Even if it doesn't go that far, the fact that it has loosened its policy is significant for the digital currency movement, he said.
"Given that the dust has settled from the Mt. Gox fallout, there have been several developments within the bitcoin community to further legitimize its use," Adamowsky noted, pointing to the growth of Coinbase and the newly launched Circle.
An E-Commerce Disruptor
Apple has seen the writing on the wall, said Trip Chowdhry, managing director of equity research at Global Equities Research.
The credit card industry is primed for disruption, he told the E-Commerce Times.
"I believe Visa, Mastercard and American Express will go the way of the Dodo bird eventually," Chowdhry predicted. "Consumers are waking up to the fact that they must work with a monopoly of providers who allow them to spend their own money, but for a price, and these providers act like this is a God-given gift to consumers."
The advent of digital currency will lead to frictionless e-commerce across the globe, he said.
Look Who's Accepting Bitcoins
A number of retailers, some very high profile, already accept bitcoins as payment. Overstock.com earlier this year said it would begin accepting bitcoins. eBay apparently is considering it for Paypal, based on comments made during its latest earnings call. Dish Network just last week said it would begin accepting bitcoins.
Also of note are the small but growing number of ad networks that are offering to pay developers in bitcoin. Two examples are Vungle, a mobile advertising platform, and HeyZap, a social discovery platform for mobile games.
In a roundabout way, bitcoin received a stamp of legitimacy from the Internal Revenue Service, when earlier this year it released guidelines for reporting bitcoin transactions on income tax returns for both vendors and consumers.
So Many Virtual Currencies
It is important to note that Apple hasn't tagged bitcoin as being the dominant digital currency with its guideline change, said Mark T. Williams, a professor in the Boston University Finance & Economics Department.
"The move by Apple does not validate bitcoin but simply recognizes that there are over 200 other virtual currencies that are vying to gain wider acceptance," he told the E-Commerce Times.
Apple's move, in fact, decreases the barrier of entry for lesser known virtual currencies to compete head to head with bitcoin, Williams continued. "Ultimately, market forces will determine if virtual currencies have a future. Apple's move has just improved the odds for the lesser-known currencies."