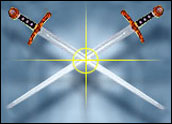 The great patent showdown expected to eventually take place between Apple and Google in some courtroom, somewhere, may never happen. The two companies are in talks on a range of intellectual property issues, according to an exclusive report by Reuters that specifically cites the issues the two companies have with each other over mobile patents.
To date, the talks have consisted of a phone conversation between Google CEO Larry Page and Apple CEO Tim Cook, supplemented by lower-level executive discussions, according to Reuters.
Of course, the uber conglomerates may wind up in a courtroom despite the outreach. Certainly, neither company would be cowed by the prospect of huge legal fees if it comes to that.
Apple has just scored an unmitigated victory against Samsung and has many reasons to press forward, not the least of which is Steve Job's legacy. Jobs was never one to shy away from a patent fight, especially against Google.
An Easier Path
On the other hand, avoiding the courtroom through a negotiated truce undeniably makes sense, Peter S. Vogel, a partner with Gardere Wynne Sewell, told the E-Commerce Times. Why go through a protracted legal battle that could have surprising turns if a settled offer gets you at least some of what you want?
Also, Samsung has vowed to appeal; Apple can count on years of legal wrangling with Samsung.
"Apple may be pleased about its award against Samsung, but as you point out, it's not over until all appeals are resolved or a final settlement agreement is signed," Christopher M. Collins, an attorney with Vanderpool, Frostick & Nishanian, told the E-Commerce Times.
The companies have numerous areas of dispute, he noted, but there are also numerous areas where they can help each other.
A global settlement between Apple and Google is possible, Collins added.
"Due to the fact that there are so many details to be worked out, Cook and Page would have to reach agreement at the top level of abstraction first," he explained. "Then, by power of their respective personalities, they would have to ensure that the details would be worked out at the lower levels."
If that is the direction these talks take, then we will hear about it from numerous sources as the implementation is ramped up, which would probably be months away, Collins speculated. "In the meantime, you may still hear the saber-rattling from Apple and the necessary beating on the Google shields in response."
Tim Cook's Quieter Approach
If Steve Jobs were still at the helm of Apple, such speculation would be moot — but he is not. Cook has a number of new considerations to attend to, such as proving that Apple still has the innovation gene, N. Venkat Venkatraman, a professor of management at Boston University, told the E-Commerce Times.
"I think Tim Cook now has the moral upper hand to deal with Google while he is quietly distancing Apple's dependence on Google with its own Maps — and possibly other software applications as well," he said. "I am also sure that if the talks fail, Apple and Google will be in the courts just as Apple did with Samsung after their talks failed."
Another consideration for Apple is that it must now look reasonable to the courts — which an effort at negotiation could achieve, Rob Enderle of the Enderle Group told the E-Commerce Times.
"This isn't a change in strategy; it is consistent with a strategy tied to winning," he pointed out. "It is unlikely, unless Samsung/Google get more leverage, that Apple's goal of eliminating Android will change."
Apple and Google did not respond to our requests to comment for this story.