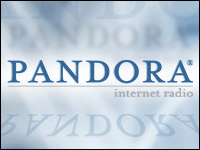 If Pandora had been hoping that the earlier reports of Apple exploring a streaming-radio venture were exaggerated or downright wrong, those hopes have been dashed. Last week, news surfaced that Apple is indeed serious about the advertising-backed venture and has intensified talks with major music labels.
The parties are discussing how to split ad revenues, Bloomberg reported, adding that a deal could be reached within weeks. A launch date for the service could come as soon as the start of 2013.
When the rumors of the radio service first emerged in September, Pandora's stock took a beating. It reacted similarly to the latest news, dropping some 12 percent.
Be Afraid, Be Very Afraid
Pandora and its stockholders have reason to be afraid of Apple's entry into this space, Bruce White,professor of computer information systems at Quinnipiac University, told the E-Commerce Times.
Pandora makes money by selling ads on its service. However, its content costs are very high. Pandora pays 0.102 cents per song, which may seem cheap to an individual person. For Pandora, though, that amounts to about 57 percent of its ad revenue.
"When one considers the additional costs of personnel, servers, Internet connections and more, Pandora is hard pressed to make a profit," White said.
On the other hand, Apple doesn't necessarily have to make a profit on a streaming music service, he continued. If Apple were to break even — or even lose money — on streaming music, it would be just one of many services the company offers, and it would likely be willing to absorb that cost.
A native streaming music app from Apple is almost expected by users, White said, given the popularity of iTunes and the growing reach of the iPhone and iPad.
All of that spells trouble for Pandora, he concluded.
Cloud Music
Pandora's case is not hopeless, though. It has a distinguished brand in streaming music. Also, digital music in general is shifting to the cloud, N. Venkat Venkatraman, a professor of management at Boston University told the E-Commerce Times.
Amazon has clearly staked out its ground as a cloud-based service provider, he said — and then there's Google. So, yes, Pandora does have to scramble, he said.
"Pandora's apps and services can be easily subsumed and substituted by Apple," he said. "Pandora is in a difficult spot as a public company. It needs to maintain its unique identity but also needs to earn the trust of the consumers that would continue to use them even if and when Apple launches its music service." Best Case, Worst Case Apple's entry into streaming music could play out in a number of different ways, said Quinnipiac's White.
In the best-case scenario — for Pandora, that is — consumers continue to gravitate to the growing number of lower-priced mobile devices, breaking Apple's grip on this market. Then, Pandora releases a major app for these phones and tablets. That combination of events, said White, "would bring Pandora back to a financially viable company."
The worst-case scenario, which he acknowledged is most likely, is that Pandora gets pushed to the sidelines and ad revenue falls below costs for a long enough period that it must declare bankruptcy.
There is another possibility as well, White said. "Pandora struggles, and Microsoft or Google buys it to increase their offerings." While the standalone Pandora brand is gone, the company lives on as a subsidiary of one of the these two companies.
Google already has a streaming music package but might want to add Pandora's millions of users to its database, noted White. Ditto for Microsoft. It has Xbox Music as part of the Windows 8 platform but "might like to add the Pandora users to its database as well."