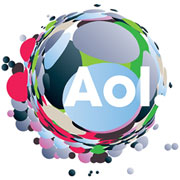 AOL has joined the throng of companies launching RSS readers in the hope of attracting the users who will be without their Google Reader feed come July 1. AOL is positioning its entry as the single online spot readers can turn to for content from all their favorite websites.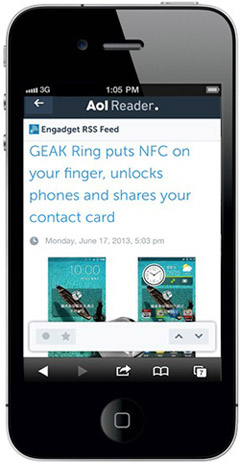 AOL Reader will be available on both mobile and desktop devices without a plug-in. It comes with many of the same features that Google Reader and similar services offer, including a sleek user interface, multiple displays for browsing content, and the ability to save, tag, star or mark articles as favorites. Users can share content across social networks including Facebook, Google+ and Twitter.
Native iOS and Android apps for AOL Reader will be coming soon, the company said.
Counting on Content
RSS feeds have grown in popularity and capabilities, and a number of companies — from startups like Zite to veteran tech firms like AOL — want to step in and fill the void created by the shutdown of Google Reader, said Dave Linthicum, senior vice president of Cloud Technology Partners.
"I suspect that RSS will continue to expand capabilities, such as better support for audio and video," he told the E-Commerce Times. "Most blogs will provide an RSS feed, and we'll be mixing and matching the content we want to see using RSS — both pre-Google Reader and post-Google Reader."
The increasingly important role of reader services makes it a compelling space for AOL to enter, especially since the company produces its own content, said Michael Facemire, senior analyst for application development and delivery at Forrester.
With a platform to ratchet up promotion of that content, AOL might be able to open additional revenue streams, Facemire added.
"AOL wants in on this to drive traffic to their content," he told the E-Commerce Times. "Not only does the content give them the opportunity to possibly have an edge over competition — it's that content that ultimately drives AOL's value."
Tough Space
That content edge might not be enough to help AOL break into a market that is already full of popular Google Reader alternatives, though, said Facemire.
"The only key that they have to having a differentiated offering is that they have their own content and they're a content aggregator," he noted. "They have the content first, and they could possibly run analytics on the content itself, but I don't think it's enough to help them stand out from the crowd."
That crowd is led by apps such as Feedly and Zite, two news reader applications that are capitalizing on growing interest in analytics capabilities. For months, both have been running targeted marketing campaigns aimed at converting Google Reader fans — on Feedly all it takes is one click to switch. AOL, on the other hand, built an app from scratch and launched it just a week before Google Reader will be out of the picture.
That's not to say AOL reader won't have its fans, said Facemire, and the launch does fall in line with the company's strategy over the past few years. Once an Internet pioneer, AOL is now surviving under the shadow of Google and Facebook, largely by focusing on a number of small initiatives that target specific crowds. Its new reader app may be one more thing that helps keep AOL alive, but it won't make a big splash on the tech scene.
"There is a low-margin gain here for AOL and anyone else that wants in on the space, so the question is whether the market is big enough to maintain three or four viable offerings," said Facemire. "I don't believe that it is."
That might not be good for AOL, but it's reassuring for those mourning the loss of Google Reader, he added.
"The real winner here is the consumer," Facemire observed. "All these vendors are fighting to creating the best offer, and those market dynamics will absolutely play out to get us the best product."