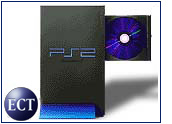 AOL Time Warner (NYSE: AOL) picked up 17 U.S. cents to $51.77 in morning trading Tuesday, following news of a deal toprovide America Online services over Sony PlayStation 2 entertainmentconsoles.
AOL said it will work with Sony (NYSE: SNE) to develop "a new class of Internet-enabledentertainment," incorporating popular AOL features like instant messaging,chat and e-mail into the PlayStation systems.
Consumers will also be able touse a network adapter for Internet-enabled games and entertainment.
Financial terms of the deal were not disclosed.
The agreement targets AOL's more than 29 million members and Sony's 30 million-plus PlayStation users. The companies said they will look intoother opportunities, including broadband technologies and the development ofa Netscape browser for the PlayStation 2.
Sony and AOL are "ideal partners," Sony Computer Entertainment president and chief executive officer Ken Kutaragi said.
"With AOL by our side, Sony Computer Entertainment will begin to provide theworld's content creators access to a new community for digital entertainmentand distribution," Kutaragi said. "Just as PlayStation 2 ushered in a newera of computer entertainment, we are now escalating the evolution of greatgaming experiences into what will become a highly interactive, real-timebroadband network environment."
AOL members, meanwhile, will get "another exciting way to connect" to theInternet, said America Online chairman and chief executive officer Barry Schuler.
By the end of the year, the companies said, consumers will have access tonew products to allow them to take advantage of the collaboration. AOLfeatures will also be incorporated into PlayStation 2 software development kits for content developers.