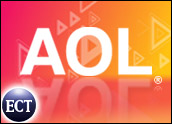 Time Warner's AOL has reached a settlement with 48 states attorneys general that calls for the online service to pay US$3 million, offer refunds to some customers and make it easier for people to cancel service in the future.
The settlement was announced late Wednesday, and culminates years of complaints from AOL customers that they were bullied into staying with the online service when they tried to cancel their monthly subscriptions.
AOL has been losing customers for years as broadband connections replaced dial-up Internet access. That trend accelerated when the service provider altered its business model in 2005, offering its e-mail and most of its other services for free in the hopes of using a portal approach to attract advertising dollars and in the process eliminating the main reason many customers had stayed.
Avoiding Ugly Court Battle
The agreement avoids a potential lawsuit and what would likely have been an ugly court battle for AOL, which admitted no wrongdoing in the deal. The company said it was "pleased" with the settlement because it "codifies a number of changes that were already made by AOL to improve our service to our members."
Those changes include the establishment of a Web site at which subscribers can cancel their service. Previously, all cancellation requests had to be made by phone, mail or fax.
The $3 million payment will be divided among the 48 states and the District of Columbia; New York and Florida were the two states not taking part in the action. Each jurisdiction will have the ability to determine how to spend its allotment, with most planning to use it for consumer education efforts. The amount the states receive it based on a number of factors; Texas will receive $300,000, Massachusetts about $165,000 and Missouri $45,000, for instance.
You've Got a Refund?
AOL also agreed to offer refunds to customers who could demonstrate their service periods ran longer than they wanted them to. It wasn't clear how much AOL may end up spending on those refunds, which will be granted to those who work through their attorneys general to apply for them.
Many of the complaints that led the attorneys general to act stemmed from AOL's traditional practice, dating from the heyday of its dial-up service, of offering users free trials. After those free trials expired, users were automatically billed based on information they provided to start their free tests of the service.
AOL has acknowledged that at times its customer service staff had aggressively attempted to dissuade customers from leaving the service, offering free months of service as an inducement and being rewarded financially for keeping subscribers in the fold.
"Consumers who called were put on hold or transferred repeatedly until they hung up in disgust," said Connecticut Attorney General Richard Blumenthal. AOL's customer service practices were "outlandish and underhanded," Blumenthal added.
Many AOL customers had signed up to have their monthly fees deducted directly from bank accounts or billed to credit cards, and some have complained that those charges continued after they were assured their service had ended, noted Massachusetts Attorney General Martha Coakley.
"This settlement ensures that AOL will no longer charge customers for services that they thought they had canceled," she said, adding that it remains the consumer's responsibility to examine their monthly statements for such erroneous charges.
"AOL's approach to avoiding cancellations became pretty legendary over the years," JupiterResearch analyst Joseph Laszlo told the E-Commerce Times. The need to stem the tide of defections was acute at one time, when its subscribers were its main source of revenue and profit, he added.
"The fact that they gained a reputation for being hard to quit only underscores how much of an exodus they saw as broadband came to town. Imagine what their subscriber numbers would have looked like if they had let people go willingly," Laszlo continued.
Ethical Dilemma
The settlement was not the first for AOL, which in 2005 agreed to pay $1.25 million to New York state to put similar complaints to rest. It also agreed to make changes in its procedures after the Federal Trade Commission (FTC) began inquiring about its billing practices in 2003.
The old AOL business model operated in a way that put pressure on employees who received cancellations because the company came to rely on the monthly revenue stream from ongoing customers, marketing ethics expert Shel Horowitz said.
"That's where the ethical danger lies," he told the E-Commerce Times. "If customers are pressured to maintain their memberships, that is unethical. In this case, that little ethics problem cost $3 million — not pocket change, even for a communications giant."
Although AOL's image has been dented by the cancellation policies, time should help repair it if the company follows the agreement to the letter, Horowitz noted.
"This should make it better for the consumer trying to leave the service — or provide ammunition for very expensive settlements if customers still feel pressure to stay," he added.