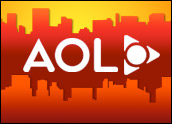 Time Warner's AOL unit said it would withdraw its US$900 million offer to purchase the Swedish online marketing company TradeDoubler, saying it had not received enough interest in its bid from shareholders.
TradeDoubler's management had backed the AOL offer, which was made in January, but several major funds had said they would withhold their shares, hoping to convince AOL to raise its offer or to convince a second bidder to step forward.
AOL had extended the deadline for stock owners to tender their shares under the deal to March 14, but had repeatedly said it would not boost its bid.
Not Enough for Shareholders
In February, AOL said it had received regulatory clearance for the acquisition from European competition authorities, but that apparently wasn't enough to dislodge enough shareholders.
The original offer called for the deal to be consummated only if AOL had garnered at least 90 percent of TradeDoubler shares.
On Wednesday, AOL said the entity established to handle the deal, AOLS, had received acceptances for its offer from the owners of "a limited number of shares." Since it was clear that it wouldn't reach the 90 percent threshold, it decided to withdraw the offer, the company said.
Holding Out
TradeDoubler shares tumbled some 9 percent on Thursday, but the company said it remained confident about its prospects.
"We are perfectly placed to take advantage of the opportunities this rapidly growing industry will give us over the coming years," the company said in a statement.
AOL saw TradeDoubler as a relatively rapid way of expanding the business its Web advertising business, Advertising.com, does in Europe, where TradeDoubler is a major player in the interactive marketing niche.
A Larger Shift
That strategy was part of a larger shift within AOL to abandon its dial-up service provider business, which had been shedding users by the millions worldwide as broadband adoption grew. Instead of a paid service, AOL decided to throw open its Web properties in a portal strategy that relies heavily on Internet advertising revenue.
AOL bought Advertising.com in 2004 for $435 million. It hoped to combine the services it already offers through that unit with those of TradeDoubler, which helped customers create, manage and analyze online marketing campaigns across a number of platforms.
TradeDoubler sells services including hosted tools that make it easier for customers to create, manage, analyze and optimize online marketing and sales activity.
Several of the largest shareholders in TradeDoubler had said they would not accept AOL's bid. Fund managers at The Handelsbanken, SPP, Alecta and AMF Pension had all made it clear they would not tender their shares.
They cited the company's rapid recent growth, which saw revenue rising 61 percent last year and forecasts for 50 percent growth this year.
Going It Alone?
Many analysts had speculated that AOL would find a way to make the deal stick, especially when it extended its original offer. The $900 million price tag represented a 20 percent premium over the company's stock-market value at the time. TradeDoubler already has valuations similar to those of Google in the U.S. based on size, growth rate and stock price.
AOL's strategy to boost its advertising and search presence has been a combination of building and buying, Charlene Li, an analyst for Forrester Research, told the E-Commerce Times.
AOL likely believes that with its existing content presence in Europe and the tool of Advertising.com, it can continue to build its own presence in that market, where Google has not yet established itself the dominant force it already represents in the U.S., she noted.
"Europe offers more room to grow. The question is how to take advantage of it quickly before the opportunity is gone," Li concluded.