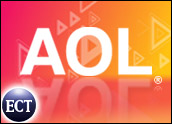 AOL is hoping new interactive programs scheduled to be broadcast on its Web portal will snap up valuable advertising dollars that agencies normally shell out on television shows.
Time Warner's AOL Internet division on Tuesday announced the production deals for five new Web-based programs in conjunction with Dreamworks Animation, "Big Brother" producer Endemol, Madison Road Entertainment, Stone & Co., reality television maven Mark Burnett, and Telepictures.
The ad-supported programming is scheduled to launch this fall or early next year.
The collaborations will feature trivia games from Burnett's "Gold Rush" and a tie-in with "The Ellen DeGeneres Show" will allow viewers to share their personal stories. In addition, a game based on the upcoming movie "Shrek the Third," is planned to launch on April 26.
Upfront and Center
Television networks announce the majority of their fall schedules in May as part of extravagant events known as "upfronts," where they presell most of their advertising. Because of this, AOL moved to get the interactive online content in front of advertisers first.
AOL invited more than 500 advertising executives and media planners to an event they named "First Look."
"We want to be a one-stop shop for advertisers in providing all of the tools, services, and creative support they need to reach their consumers online," Randy Falco, AOL chairman and CEO, said.
AOL is the only big online property moving to grab some ad dollars traditionally reserved for TV. In February, Yahoo launched a similar campaign and held its own version of the upfronts for television executives.
The First Look event is an interesting step for AOL in snaring more ad dollars, Stephen Condon, vice president of marketing with Entriq, told the E-Commerce Times.
"AOL is doing something smart by building awareness of content," he said. "They are setting themselves up for the long-term and to ultimately get this content on television sets."
AOL is well-placed to deploy set-top boxes directly though TVs via Internet or other delivery methods, he added.
Bigger Piece of the Pie
For now, online advertising spending excluding keyword search ads grew 17 percent to US$9.8 billion last year, according to research by TNS Media Intelligence.
However, the figure is only a drop in the bucket when compared to the whole television market — online ads sales represent only 6.5 percent of all advertising, whereas television garners nearly seven times more.