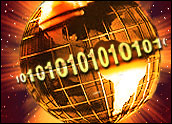 Android sailed past Windows Mobile for the first time in the first quarter of 2010, joining Apple's iPhone OS as one of the only two top mobile operating systems to increase its market share year-on-year.
That's according to a recent report from Gartner, which found that smartphone sales to end-users reached 54.3 million units in the quarter, increasing by 48.7 percent over the first quarter of 2009.
Symbian remained in the top spot of the smartphone arena by operating system, with 44.3 percent of the market in this year's first quarter. Research In Motion came next, with 19.4 percent, followed by the iPhone OS, with 15.4 percent; Android, with 9.6 percent; and Windows Mobile, with 6.8 percent.
Linux accounted for 3.7 percent of the market, according to Gartner, while other OSes claimed 0.7 percent.
A 707 Percent Increase
"In the first quarter of 2010, smartphone sales to end-users saw their strongest year-on-year increase since 2006," said Carolina Milanesi, research vice president at Gartner. "This quarter saw RIM, a pure smartphone player, make its debut in the top five mobile devices manufacturers, and saw Apple increase its market share by 1.2 percentage points.
"Android's momentum continued into the first quarter of 2010, particularly in North America, where sales of Android-based phones increased 707 percent year-on-year," Milanesi added.
Growth in the mobile devices market was driven by double-digit growth of smartphone sales in mature markets, helped by wider product availability and mass market prices, Gartner noted.
Smartphones accounted for 17.3 percent of all mobile handset sales in the first quarter of 2010, up from 13.6 percent in the same period in 2009.
'Smartphones Will Take Over'
"This validates what we have been seeing and talking about over the last few years," telecom and wireless analyst Jeff Kagan told the E-Commerce Times. "Between the sudden growth of smartphones and the sudden lack of interest in regular handsets, we are seeing the marketplace change quickly."
Over the next several years, "we will see smartphones continue to grow and ultimately take over," Kagan predicted. "Regular handsets will still be around, but they will represent a shrinking market segment."
Among handset makers, Nokia weighed in first, with 35 percent of the market, followed by Samsung with 20.6 percent and LG with 8.6 percent. Next in line were RIM, with 3.4 percent; Sony Ericsson, with 3.1 percent; Motorola, with 3 percent; and Apple, with 2.7 percent, Gartner reported.
Tight Integration
Particularly successful, Gartner asserted, were vendors that controlled an integrated set of operating system, hardware and services.
"To compete in such a crowded market, manufacturers need to tightly integrate hardware, user interface, and cloud and social networking services if their solutions are to appeal to users," explained Roberta Cozza, a principal research analyst at Gartner.
"Just adding a QWERTY keyboard will not make a device fit the communication habits of today's various consumer segments," Cozza added.
No Guarantees
The fact that Android has passed Windows Mobile is especially interesting, given that they both depend on the same strategy of using multiple device vendors, Chris Hazelton, research director for mobile and wireless with the 451 Group, told the E-Commerce Times.
Whereas some analysts seem to see no end to Android's growth, the fact is that many used to say the same of Windows Mobile because of its multiple-vendor strategy, Hazelton pointed out.
"Having multiple partners doesn't guarantee success," he warned. "Those partners need to compete with the device vendors that have their own operating system — and that's hard, given the advantages that come with owning the OS."
All Eyes on June
Whether Android's success continues, then, will depend on the device vendors that continue to back it, "and also what happens with Palm," Hazelton said. "I'm hoping to see more devices coming out of Palm now that it has backing and a more secure future."
Next month will be particularly eventful, Hazelton pointed out.
"Verizon already had a big launch, Sprint will likely make waves with its HTC EVO Android device, and there will be a new iPhone," he explained.
"If the iPhone goes to Verizon, that would propel the iPhone further ahead of Android," Hazelton added. "Much of Android's growth has come from Verizon, but an iPhone going to Verizon would pull a lot of pent-up demand."