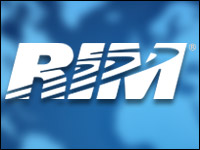 Microsoft and Research In Motion have reportedly inked a licensing deal in which RIM gets access to Microsoft's exFAT (extended file allocation table) technology, which will allow certain RIM devices to more easily transfer large files from PCs.
For RIM and Microsoft watchers, the technological advantages the agreement will bring — and additional cash flow, in the case of Microsoft — are almost beside the point. Could this be the first step in an acquisition dance? Or is it a defense play in an environment where clear rights to a patent are almost better than cash in the bank?
Microsoft on the Defensive
"I think this assures Microsoft should someone — read Google — acquire RIM, they can't use RIM's patents against any of Microsoft's customers," said Rob Enderle, principal of the Enderle Group.
The licensing agreement also signals that Microsoft is likely not vying to acquire RIM, he told the E-Commerce Times. Instead, it suggests Microsoft is more interested in using patents defensively than offensively.
"If it were going offensive, they would either buy RIM or the patents — and then license them back to RIM," Enderle reasoned.
On the other hand, this could be the start of a greater alliance between RIM and Microsoft that possibly could lead to an acquisition, suggested Scott Rosenberg, CEO and founder of Miro Consulting.
"RIM still has a devoted corporate user base that would fit well with other Microsoft products and offerings," he told the E-Commerce Times.
In Defense of RIM
Then there is the obvious: RIM is licensing the technology because it needs to.
RIM was likely at risk of infringing Microsoft's exFAT intellectual property with its forthcoming BlackBerry 10 operating system, speculated Barry Randall, principal with Crabtree Asset Management.
"Interestingly, the exFAT intellectual property that Microsoft licensed to RIM isn't specifically patented," he told the E-Commerce Times. "However, a patent has been applied for, and Microsoft owns enough patents in the technological vicinity of exFAT that it was likely that RIM would eventually be utilizing Microsoft's patented technology. Thus, it made sense to just get the royalty payment discussion out of the way sooner rather than later."
An acquisition is unlikely for several reasons, in Randall's view. One, the technology in question is not strategic to either company — or even that important to the mobile industry.
"Current-generation smartphones like the iPhone and Android devices typically utilize flash memory as their primary memory for storage of downloaded applications and user-entered data," he said. "exFAT is simply a popular file system designed specifically with flash memory."
A No-Excuses OS
What is telling about the deal, said Randall, is that it illustrates RIM's determination to make a success of BlackBerry 10. The mobile operating system is expected to be available on RIM's devices by early 2013.
"Only by having a no-excuses mobile OS that meets and hopefully exceeds the user experience offered by competitors like Apple and Samsung can RIM re-establish itself as a credible player, Randall said. "Licensing exFAT is simply part of that effort and has no greater meaning."
Microsoft and RIM did not respond to our requests to comment for this story.