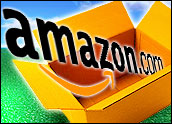 Amazon is planning to offer a limited-time discount for shoppers who use its free mobile Price Check app in brick-and-mortar stores. If the customer uses the app to check the price on an item in a store, then buys the item through Amazon rather than at the store, an additional discount is applied.
The Price Check app uses location-based services to help users find the greatest deals nearby and online. In the case of the promo, which will only be offered starting Friday, Dec. 9 at 9:00 p.m. and continue until Dec. 10 at 11:59 p.m. PT, users can go to any brick-and-mortar store and turn on the location service for the app.
Then, the user has to scan the bar code of an item they'd like to purchase, speak its name, or take a picture of the product using the app. The app will then show a Submit Price button, which the user can click to send Amazon that price, and at that point the user can also send the item to their shopping cart.
If the user buys that product through Amazon's website, the Price Check app or another participating Amazon app within 24 hours, they will automatically receive the discount upon checkout.
The deal is good for 5 percent off the product up to $5 and can be used up to three times in the participating categories: electronics, toys, music, sporting goods and DVDs. The app is available for Android and iPhone.
Changing Shopping Patterns
The idea behind the app and Saturday's promotion is price transparency to benefit consumers and help them find the best deals, according to Amazon.
That's been the idea behind several mobile retail tools. Price comparison apps such as Amazon's Price Check, Google Shopper, ShopSavvy and e-Bay's RL Classic are all available for smartphones and allow consumers to scan a bar code and find the best deals in that product either in the area or online.
Physical retailers have called these apps one of the biggest threats to in-store sales. Some retailers, such as Best Buy, have stopped putting bar codes on some of their products. Other retailers, though, have a "if you can't beat them, join them" attitude towards the apps. Wal-Mart, for example, created its own mobile apps to show in-store and Wal-Mart online discounts, and now Amazon is offering its own promotion via mobile.
"It's a smart incentive to provide customers in getting them more acquainted to search through Amazon. Certainly will help create greater transparency," Ken Sena, analyst at Evercore, told the E-Commerce Times.
More to Come
"If you look at the progression of e-commerce, you see you always have to try to do something extra, like adding incentives, and now that means getting as close to every transaction as possible," Sameet Sinha, analyst at B. Riley & Co., told the E-Commerce Times.
Online retailers have been offering those incentives and using products such as Price Check to get closer, all while improving transactions as much as possible on their end.
"Proximity, a defense of brick and mortar, matters less as shipping cost and time to delivery continues to shrink," said Sena.
This is the first such promotion that Amazon has offered through Price Check, but it won't be the last in what is most likely a wave of new ways to use mobile devices to shop, he said.
Amazon didn't respond to our requests for further comment.