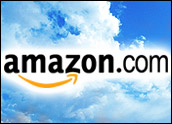 Amazon is charting a new course as it prepares to expand its Amazon Web Services cloud computing platform to China. The company will start inviting select businesses there to take advantage of the platform as part of a limited preview.
Amazon will extend invitations to both China-based and multinational companies with customers in the region in early 2014. Companies and developers also can apply for access.
Local Assets
Data or objects that customers store in the company's first China Region will remain exclusively in the Beijing Region unless the customers move those assets to other locations. Those who wish to use AWS resources in China will need to set up an AWS China account, which is distinct from other global AWS Accounts.
Operating in China is a tricky prospect for foreign companies — Facebook and Twitter are both blocked in most of the country, for instance — but Amazon is taking clear steps to align itself with legal and regulatory requirements in the region.
Meeting Requirements
Amazon is partnering with a number of local providers, such as ChinaNetCenter and SINNET. These firms — data centers and Internet service providers — are supplying infrastructure, network capabilities and bandwidth to support the AWS rollout.
"By partnering rather than going by itself, Amazon could provide the implementation of AWS while minimizing its own costs and risks," Charles King, principal analyst at Pund-IT, told the E-Commerce Times. "That could be a very viable way for the company to move forward."
Government Memo
AWS China signed a Memorandum of Understanding with the Beijing municipal government and the Government of Ningxia Hui Nationality Autonomous Region in Beijing. The document lays out the parties' commitment to establish AWS services for promotion to businesses across the country using resources in Beijing and Western China.
Through AWS, the parties hope to allow more Chinese customers to grow new and existing businesses. The Ningxia government also plans to use AWS to power and improve the efficiency and user experiences of its public services.
Startup Incubator
AWS is additionally working with Shanghai Jiading Industrial Zone on a startup incubator program that offers AWS China resources along with incentives from the industrial zone to startups.
A string of Chinese companies are already using AWS. They include smartphone and mobile Internet service firm Xiaomi, which has more than 14.2 million mobile users in mainland China, Hong Kong and Taiwan. Many of the existing customers will take part in the limited preview of the AWS China Region, which means they'll be able to host their data locally.
AWS is offering local technical support and has an affiliate with Beijing offices to support customers as they use Amazon's cloud platform.
Microsoft Competition
Amazon is not the first major U.S. cloud platform to expand into China. Microsoft has a presence in the region through a partnership with 21Vianet, which announced this week that it also is helping IBM bring its cloud service to China.
With far more Internet users than the U.S. has residents, China is an enticing market for technology firms.
At an annual Middle East trade event, Joe Clabby, president of Clabby Analytics, often asks the audience how many have virtualized their servers.
"Maybe 5 percent of hands go up," Clabby told the E-Commerce Times. "They're buying a lot of Dell or white boxes and then they're deploying them, but they're not virtualizing them, so they're not getting very high utilization out of their investment and computer systems."
'Embrace Open Cloud Standards'
At the most recent event, Clabby suggested to attendees they'd have the opportunity to leapfrog their competition by embracing open cloud standards and jumping into virtualization, which he suggested they're unlikely to do.
"What's ultimately going to happen is that these guys are going to end up buying services from companies that can offer turnkey services and that behind the scenes, virtualize, and get high utilization rates out of the systems that they use. That's how those companies are going to make money," he said. "That's what I think is going to happen in China."