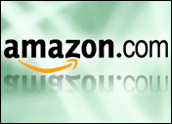 Amazon on Wednesday announced the expansion of its experimental grocery delivery service to San Francisco. It launched AmazonFresh in 2007 as a test in one Seattle neighborhood, gradually expanding into more ZIP codes in that area. This summer, it made its debut in parts of Los Angeles.
With the addition of San Francisco, it appears AmazonFresh is gathering steam.
Amazon has a proven track record of executing projects that are far outside its e-commerce roots, such as cloud computing. However, same day grocery delivery can be far more complicated than advanced computing.
Execution Is Tricky
The grocery delivery model has significant challenges, and there have been many failures to illustrate that point, David Cadden, a professor in the Entrepreneurship and Strategy Department at Quinnipiac University, told the E-Commerce Times.
"It would appear to be a market best suited for urban centers where centralized distribution of fresh produce would make some degree of sense," he said.
Amazon is complicating this difficult business delivery model even further by offering an eye-popping 500,000 items for same-day or early morning delivery via its website. Other offerings can be requested from local restaurants and shops.
Conceivably, you could order a jug of milk, a copy of The Great Gatsby, an iPad mini, and croissants from the bakery down the street — all to be delivered to your door within hours.
An Expensive Convenience
Amazon clearly isn't aiming its service at a budget-conscious crowd. Customers have to sign up for a Prime Fresh membership for US$299 per year, which entitles them to same-day or next-day delivery of orders exceeding $35 for no additional fee.
To get San Francisco residents interested, Amazon is offering a 30-day free trial in certain parts of the city. After that, users will have to sign up for Prime Fresh, which includes additional benefits, such as unlimited free two-day shipping on Amazon Prime items and unlimited access to more than 41,000 movies and TV episodes.
"The target market appears to be consumers who are more interested in timely delivery," Quinnipiac's Cadden said. "There will be a definitive niche market for this service; however, it remains to be seen if that is large enough."
Amazon's High Delivery Marks
If any company can pull it off, it is Amazon, which has transformed — or disrupted, depending on your point of view — a number of industries over the years. While people often think of the Kindle product line as such an example, where Amazon has really excelled is in its delivery strategies, Mike Santoro, president of Walker Sands Communications, told the E-Commerce Times.
"All the big boys are pushing the limits on same-day delivery," he said. "Walmart has invested in it, eBay is trying to do it, and there are a number of startups like WeDeliver, Shutl and Postmates tackling same-day delivery. And as for groceries, Peapod has been doing this for a while with mixed results."
Amazon has what all these others don't, Santoro added — a killer combination of familiarity, reliability and scale. Also, "consumers are more likely to chose the option that is a one-stop-shop."