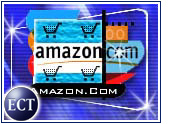 Amazon.com, Inc. (Nasdaq: AMZN) was down 19U.S. cents at $14.25 in morning trading Tuesday, after a Lehman Brothers bondanalyst said the company could face a cash crunch later this year.
Ravi Suria, vice president of convertibles strategy at Lehman, said Amazon'slatest quarterly results "have only increased our concerns about tighteningliquidity."
The company's working capital has been declining since a debt offering inthe first quarter of 2000, and is likely to "dip into negative territory"this year without an additional infusion, Suria wrote in a research note.
"We believe that the low levels of working capital could trigger a creditorsqueeze in the second half of the year, creating considerable downside riskto revenue and cash estimates for the second half," the analyst wrote.
Suria said investors should continue to avoid Amazon convertible bonds.
Last month, Amazon reported a fourth-quarterloss that was smaller than expected, and said it would cut 15 percent ofits staff in a bid to cut costs.
Amazon reported an operating loss of 25 cents per share for the fourth quarter which ended December 31st, a penny better than analysts predicted. Sales for the quarter rose 44 percent from ayear earlier, to $972 million.
However, the company also lowered revenue estimates for the current year, citing aneconomic slowdown. Amazon said it expects a $150 million charge to earnings during the first half of the year to cover the layoffs.
Overall, the company said that it added almost 13 million new customers lastyear, thanks to growth in its international business and its newer productsegments. Sales at the company's core division of books, music and video grew 11percent in the fourth quarter.