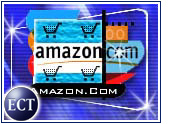 A research note issued by a Lehman Brothers analyst Tuesday questioning the financial stability of Amazon.com drew a sharp retort from the Seattle, Washington-based e-tailer.
Lehman Brothers vice president of convertibles strategy Ravi Suria wrote that Amazon was facing a scenario where "the low levels of working capital could trigger a creditor squeeze in the second half of the year, creating considerable downside risk to revenue and cash estimates for the second half."
However, Amazon took issue not only with Suria's conclusions, but his assumptions as well.
"You can't take this guy seriously," Amazon spokesman Bill Curry told the E-Commerce Times. "His report is chock full of errors."
Suria also questioned the validity of Amazon's reported US$1.1 billion cash on hand. He placed the company's liquidity at $386 million and predicted that without a cash infusion, the company would "dip into negative territory."
Curry countered that Amazon is highly liquid, and that Suria pulls "so many of his numbers out of thin air."
Unhappy Medium
The truth lies somewhere in the middle, according to Morningstar.com analyst David Kathman. Kathman told the E-Commerce Times that while he is "hesitant to believe [Suria's] apocalyptic conclusions," he does think that some of Amazon's financials are "kind of misstated."
As an example, Kathman said that in its marketable securities, Amazon values some stocks that it received from its commerce partners at the acquisition price, even though in most instances the value of the stock has dropped.
Amazon's Streams
The skirmish on Amazon's financial status stole the spotlight from a potential revenue-enhancing move made by the company.
Tuesday, Amazon introduced the Amazon Honor System, a payment-gathering program that allows participating Web sites to collect donations from users or charge for access to premium content.
Designed to offer a revenue source for smaller Web sites that cannot afford the technology necessary to build an e-commerce infrastructure, the new system lets sites leverage Amazon's 1-Click technology to process payments. Amazon's cut of each payment is 15 cents plus 15 percent of the transaction amount, with a minimum transaction of $1.
Amazon said that all transactions are "private and secure, and no information relating to the customer is provided to any participating site.
Impact in Question
Analysts disagree about the real impact the move will have on Amazon's bottom line.
"It's a clever move," Gartner Group financial services analyst Avivah Litan told the E-Commerce Times, adding that the move could mean Amazon is seriously exploring becoming an online payment vendor.
"In theory it's a good idea," Kathman said. "We'll have to wait and see, but I'm skeptical. People are pretty reluctant to tip a Web site."
Minimal Investment
Although Kathman and Litan are not equally enthusiastic about the offering, each pointed out that Amazon already has the payment infrastructure in place. Additional costs associated with the offering would be, in Litan's words, "practically nothing."
Litan added that even after Amazon pays the credit card processing fee, the company would still have a "pretty healthy margin" on each transaction.
However, according to Kathman, online merchants who sign up for the new system will still get most of the revenue, as well as access to Amazon's built-in customer base of more than 20 million users.
Seeing the Sites
Amazon currently has signed up more than 50 Web sites to use the technology, including the alien-hunting organization SETI, humor site Satirewire and parenting information site KidSource.
This is not the first time that Amazon has leveraged its 1-Click technology to gain additional revenue. In September, the company announced that it had licensed the patented technology to Apple.