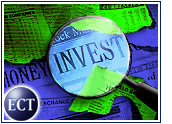 A shareholders' lawsuit was filed against Amazon.com and three of its directors Tuesday in a Seattle, Washington federal court by a local law firm, alleging that the e-tail giant unlawfully inflated its stock prices by disseminating false and misleading information about its financial condition.
The suit also charges that Amazon founder and chief executive officer Jeff Bezos made more than US$30 million in profits by selling Amazon stock at "artificially inflated prices."
The lawyers, Seattle-based Keller Rohrback LLP, seek to represent all investors who purchased Amazon stock between February 2000 and March 2001.
The directors named in the suit are Bezos, senior vice president and chief financial officer Warren Jenson, and former chief executive officer Joseph Galli.
Venture Questioned
The complaint alleges that Amazon and the individual defendants violated federal securities laws by misrepresenting revenues and earnings in filings with U.S. Securities and Exchange Commission and in other communications.
Particularly troublesome, according to the lawsuit, is that the defendants touted the "high margin revenue stream" generated by Amazon's joint venture known as Amazon Commerce Network Partners (ACN). The lawsuit alleges that Amazon failed to disclose until recently that ACN Partners was "losing millions of dollars."
In a statement issued Wednesday, Amazon said that it has "worked hard to be extremely open, careful and accurate" in its public disclosures.
"We are confident that our financial and accounting disclosures, including those related to the Amazon Commerce Network, have been correct and appropriate," Amazon said. "Based on the allegations we have reviewed so far, it is clear that these lawsuits are without merit, and we expect that they will be dismissed by the court."
Take a Ticket
The shareholders' suit filed by the Keller Rohrback law firm is the second shareholders' lawsuit filed against Amazon in as many weeks.
On March 9th, the firm of Wechsler Harwood Halebian & Feffer filed a class action lawsuit against the e-tailer, seeking to represent shareholders who purchased or acquired Amazon securities between February and October 2000.
The Wechsler complaint also focuses on ACN Partners. However, the allegations in that suit revolve around ACN Partners' investment in "certain start-up Internet retailing companies" in return for agreements from the start-ups to pay marketing fees to Amazon.
According to the earlier suit, Amazon misled investors by failing to disclose that the marketing revenue from the start-up companies it was funding was not primarily receivable in cash, but instead in equity securities.
Disclosures Made
Although the Keller Rohrback suit alleges that Amazon "concealed the magnitude of the losses" of ACN Partners until March 2001, in Amazon's August 2000 quarterly filing with the SEC Amazon recorded $109.9 million in losses for ACN Partners' investments during the second quarter of 2000.
Additionally, the filing disclosed that Amazon was restructuring some of its partnership agreements because of the uncertain nature of e-commerce and the financial condition of ACN Partners.
Priceline, Too
The Amazon shareholder suits are part of a trend of investor class action suits being brought against Internet-based businesses.
Last week, a group of investors in New York City filed a shareholders' lawsuit against Priceline.com (Nasdaq: PCLN), alleging that the e-tailer conspired to drive up the price of its shares after its initial public offering (IPO).
In addition to the investor lawsuits, Amazon has also been involved in a dispute with Wall Street analysts over an alleged failure to disclose its financial condition.