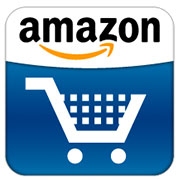 Amazon is now allowing consumers to add items to their shopping cart simply by sending a reply on Twitter.
Users who connect their accounts on the two services can add a product they see in a Twitter link to their Amazon shopping cart simply by replying to the tweet with the hashtag #AmazonCart — or #AmazonBasket if they are located in the UK. The feature is available only in the U.S. and the UK at present.
The system saves items to carts but does not automatically make purchases. Customers will have to go to their Amazon account, where they can review or edit their cart, before an order is completed.
Confirmation Tweet
Users who reply to product links using the hashtag will receive a reply from the @MyAmazon Twitter account with details on each request's status: confirmation that the item was added to their cart; notification that it was out of stock; or details on how to finish checking out at a later time, for example. Users also will receive an email confirming an item has been added to their cart.
The feature works for Amazon on two fronts: It expands Amazon's consumer reach beyond its own services, since consumers can shop without having to navigate away from their Twitter feed, and it boosts product marketing, since consumers may learn about the products their friends have purchased simply by monitoring their own Twitter feed.
"Twitter offers a great environment for our customers to discover product recommendations from artists, experts, brands and friends," Amazon spokesperson Julie Law told the E-Commerce Times.
"Customers are in the mindset of discovery when they are on Twitter," she continued. "#AmazonCart was designed to help customers add products to their cart now without leaving Twitter and come back later to shop and buy on Amazon."
Digital Goods Unsupported
The Amazon Cart feature works with millions of physical products on the Amazon store, Law said, but digital goods are not supported at present because they are purchased through Amazon's one-click system rather than via a shopping cart.
As for Twitter, it "does not see revenue from items added to shopping carts of Amazon users through the #AmazonCart," Law noted.
Replies using the hashtag will be available to the holder of the account the consumer is replying to, others viewing the conversation, and anyone who browses the user's Twitter profile, unless their account is set to private, according to Amazon.
That may raise privacy concerns among some users who may not wish for others to know that they are adding certain items — say high-end electronics or expensive jewelry — to their carts.
Marketing Benefits
The new feature brings potential benefits to marketers who may reach new audiences for their products.
"If I'm an affiliate and I can tweet out about a particular product, it is significantly going to increase the potential for customers to buy it," said marketing and social media expert Lon Safko.
"The easier you make something for somebody to do, the more likely they're going to do it. Every time you add just one click, it usually relates to about a 20 percent additional dropout," he noted.
"I see a big upside from a retailer standpoint to be able to offer special products or unique products, or really drive sales," Gordon Owens, digital marketing expert at Go Digital WSI, told the E-Commerce Times. "Also, it would be incentivizing people to follow a brand on Twitter."