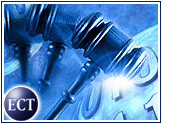 Amazon.com (Nasdaq: AMZN) and eBay (Nasdaq: EBAY) have locked legal horns in a case that analysts say shows the intensity of the competition between the two e-tail giants.
eBay spokesman Kevin Pursglove confirmed that eBay had been sued by Amazon in connection with eBay's hiring of Christopher Zyda, who served as Amazon's international chief financial officer from 1998 until last month.
Amazon claims that Zyda would be violating a non-competition clause in his contract by working for eBay, which has made no secret about its desire to steal market share from Amazon in core business areas. Amazon says that Zyda has trade secrets and information about its operations that will benefit eBay.
From A to Zyda
Late last month, a judge granted Amazon an injunction that bars Zyda from working for eBay, which for its part, has sued Amazon for the right to hire Zyda as a vice president.
News of the legal battle was first reported by the Puget Sound Business Journal. Pursglove, who confirmed the details of the case, said eBay remains open to finding a solution with its rival.
"eBay has always respected the intellectual property issues of third parties," Pursglove told the E-Commerce Times. "We have made that clear to Amazon. At this time we will continue to explore ways to resolve this dispute and remain confident that this will happen."
Attempts to reach an Amazon spokesperson for comment were not successful.
Clash as Clash Can
The suit over Zyda's hiring is just one indication of a larger clash between the two online giants. An eBay executive said earlier this year that the auction leader would target books and music, Amazon's core business, more heavily in coming years.
W.R. Hambrecht & Co. analyst Derek Brown pointed out in a report that eBay's Half.com quietly launched several new product categories in late September.
"Fixed-price trading remains a massive, largely untapped opportunity for eBay," Brown said.
Amazon, meanwhile, is mimicking eBay's storefronts project by striking deals with retailers to provide storefront and e-tail technology, analysts say.
Battle Lines Drawn
Morningstar.com analyst David Kathman said eBay and Amazon can co-exist in some areas, with eBay dominating auctions and Amazon retaining its books category lead.
"The battlegrounds are the gray areas, such as online storefronts, which are somewhat similar to both companies' core niches," Kathman told the E-Commerce Times. "My gut feeling is that there's room for more than one company to exist in these areas, but that only one company will emerge as the leader. That seems to be the way Amazon and eBay are thinking too, based on their actions."
No Strangers
Amazon has been down the non-competition path before. In 1999, Wal-Mart (NYSE: WMT) sued Amazon after the e-tailer hired away several executives to help establish a nationwide warehouse and distribution system.
That case was eventually settled out of court after Amazon agreed to limit the job duties of some of its new hires.
Amazon has always been a fierce protector of its intellectual property, however. The e-tailer sued Barnesandnoble.com (Nasdaq: BNBN) for allegedly violating the patent on Amazon's 1-Click checkout system. A preliminary injunction was issued against Barnesandnoble.com early in the case, but was lifted in February of this year.