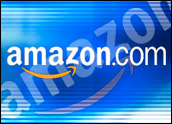 As though in defiance of current economic trends, Amazon delivered second-quarter earnings that gave investors little to complain about.
Net income increased 102 percent to US$158 million, or 37 cents a share, compared with net income of $78 million, or 19 cents per share, in the year-ago quarter. Net sales, or revenue, jumped 41 percent to $4.06 billion in Q2, compared with $2.89 billion for the same quarter in 2007.
Amazon benefited from a favorable foreign exchange rate in the quarter. However, even excluding that impact, revenue still grew by 35 percent compared with Q2 2007.
The Mall Factor
"Customers continue to take advantage of our low prices, free shipping and Amazon Prime," said Jeff Bezos, founder and CEO of Amazon.com. "Amazon Prime membership costs less than a tank of gas — more and more customers are joining the program and enjoying its benefits."
Amazon's success seems paradoxical, given that retail sales are slumping in the U.S. "It is becoming a bit of a broken record," Motley Fool Senior Analyst Rick Munarriz told the E-Commerce Times. "People will say, 'Amazon won't do well — no one is going to the mall. But, if anything, that is an indication that Amazon will do well."
In particular, at $4 per gallon and counting, the upward trend of gas prices is definitely in Amazon's favor, he added.
Competitive Positioning
Amazon is also benefiting, to a certain extent, from the restlessness of many of eBay's power sellers. Over the past year, the online auction firm has implemented several measures unpopular with its selling community, and some have defected to Amazon, Munarriz said.
Amazon is also doing well overseas, he pointed out, notwithstanding the favorable exchange rate that nudged the company's performance in that area.
International segment sales from the company's UK, German, Japanese, French and Chinese sites were $1.89 billion, up 47 percent from the second quarter of 2007. They increased to 47 percent of worldwide net sales, compared with 45 percent a year ago.
Excluding the favorable impact from year-over-year changes in foreign exchange rates throughout the quarter, international sales grew 34 percent.
For Q3 guidance, Amazon is forecasting net sales growth between 29 percent and 36 percent, compared with the third quarter of 2007. For the year, sales are expected to grow between 30 percent and 35 percent compared with 2007.